Using a combination of human curation along with natural language processing and machine learning, we extracted thousands of research concepts from each article in the Law Journal Library database. The wide-ranging concepts cover a multitude of disciplines, illustrating the incredible scope of this journal library and leading us to organize them into a multi-level taxonomy that we call PathFinder.
Video Tutorial
Watch this short tutorial to learn how to use PathFinder.
PathFinder Overview
You can find this tool within the Browse by options on the Law Journal Library's homepage.

There are 5 broad overarching Subjects:
Humanities
Social Sciences
Natural and Formal Sciences
Applied Sciences
Other Industries
These overarching subjects then include more granular Subjects.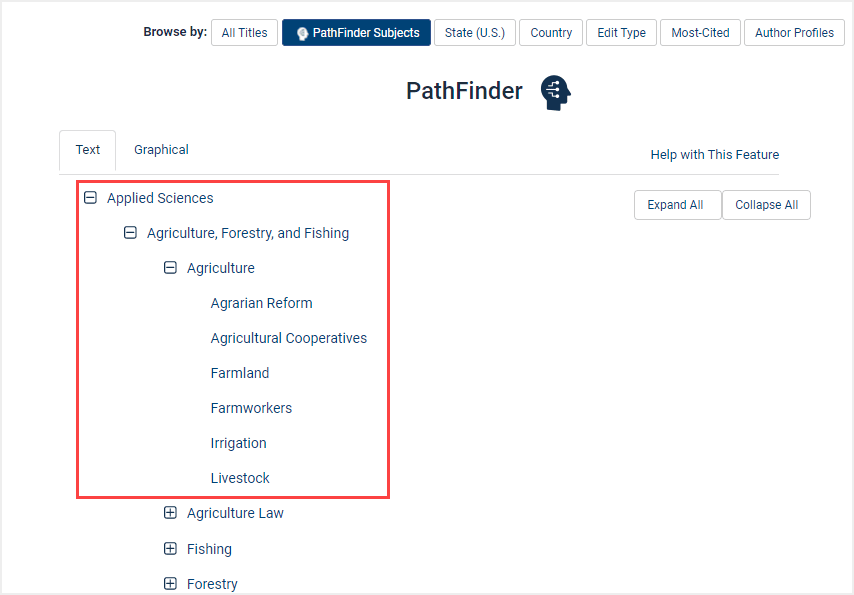 Learn how to browse and search with this tool using the guides below.