The multidisciplinary content within the Law Journal Library is organized into a multi-level taxonomy that we call PathFinder. Learn more PathFinder, or keep reading learn how to use it to browse content in the Law Journal Library.
Video Tutorial
Watch this short video to learn more about using PathFinder.
Subjects in the Page Viewer
When paging through any document, users will find PathFinder Subjects that have been assigned to that content within the page viewer.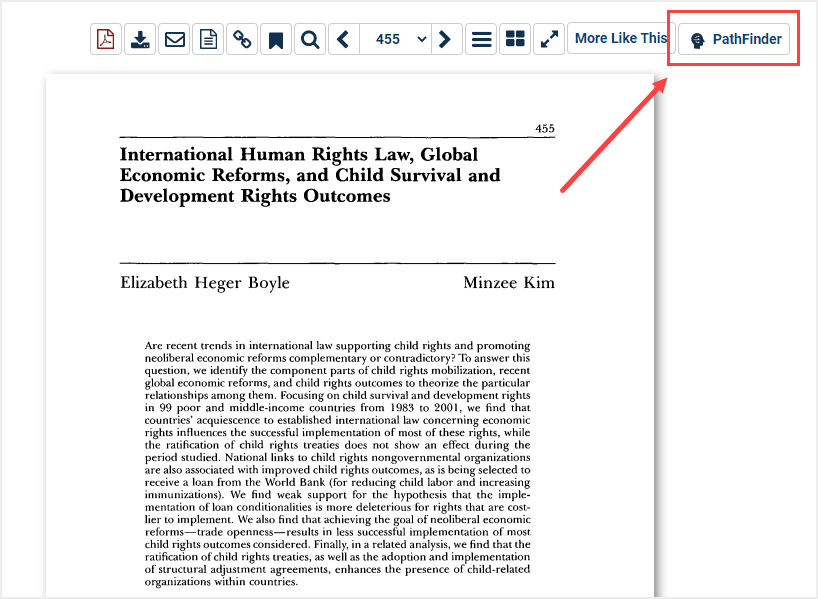 Select any of the Subjects to see a list of all Law Journal Library content that falls under the concept.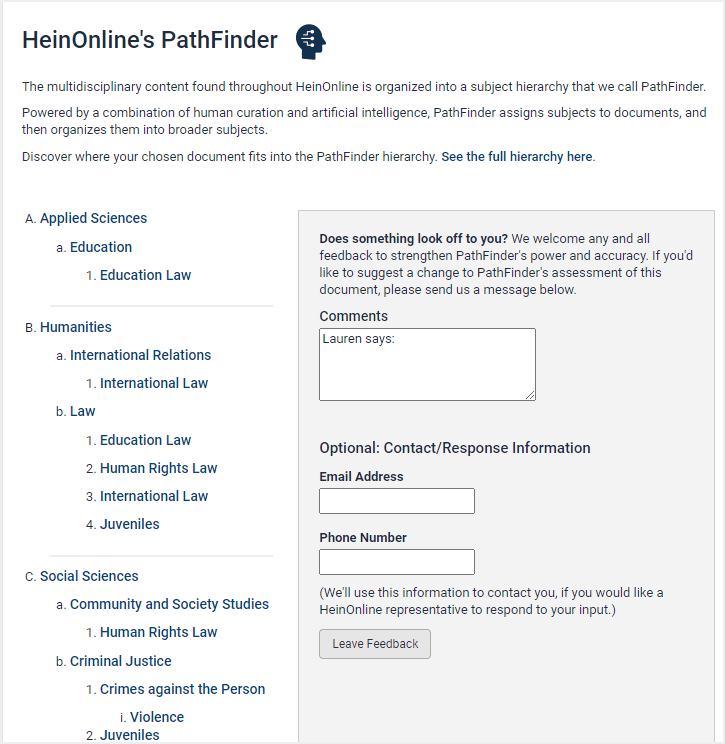 Subjects on Author Profile Pages
Head to an author's profile page to see the PathFinder Subjects about which they frequently write listed in their biographical information.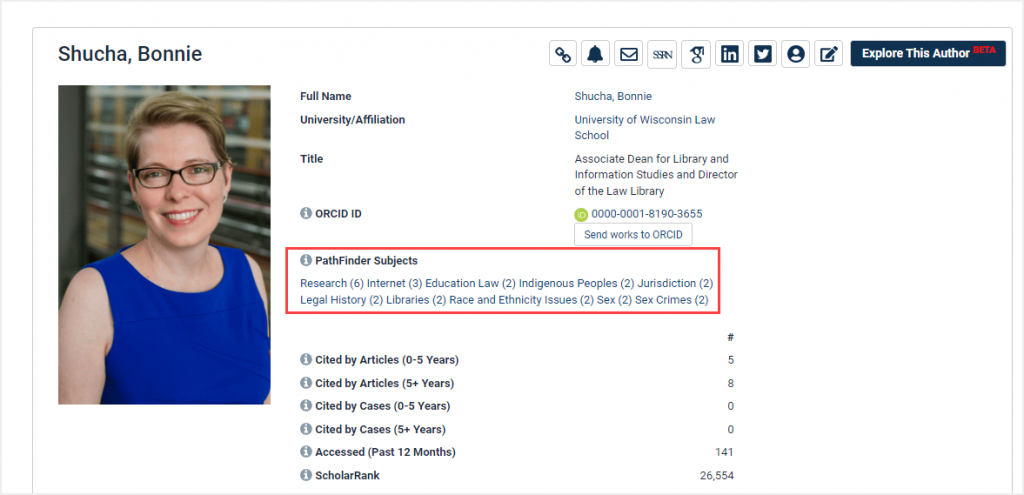 If the author's profile has been enhanced, see those Subjects in the Explore This Author tool, as well.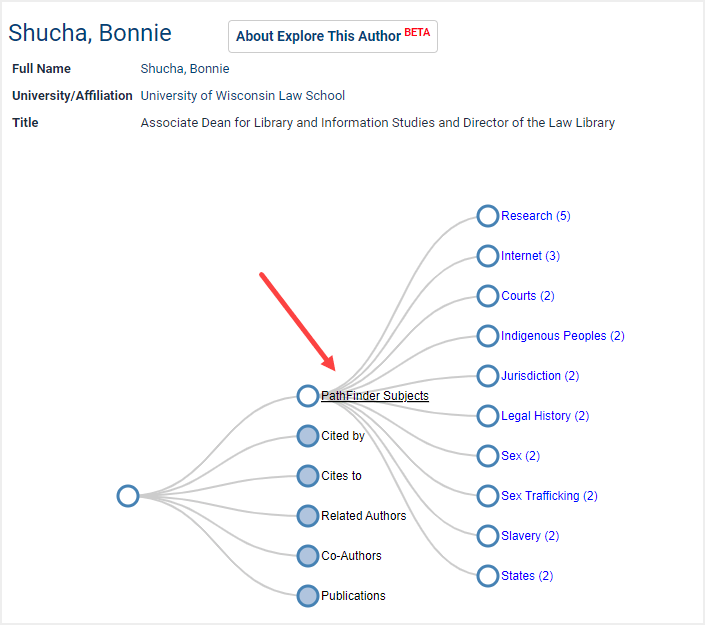 Subjects in More Like This
Next, let's use the More Like This option to see addition ways we can browse subjects using PathFinder.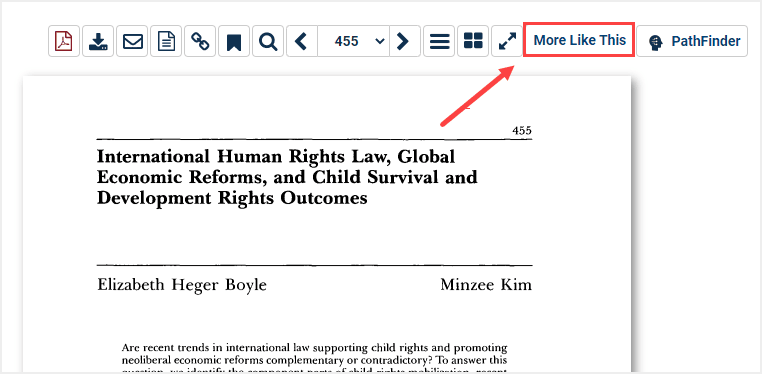 From the results page, select the Subjects option.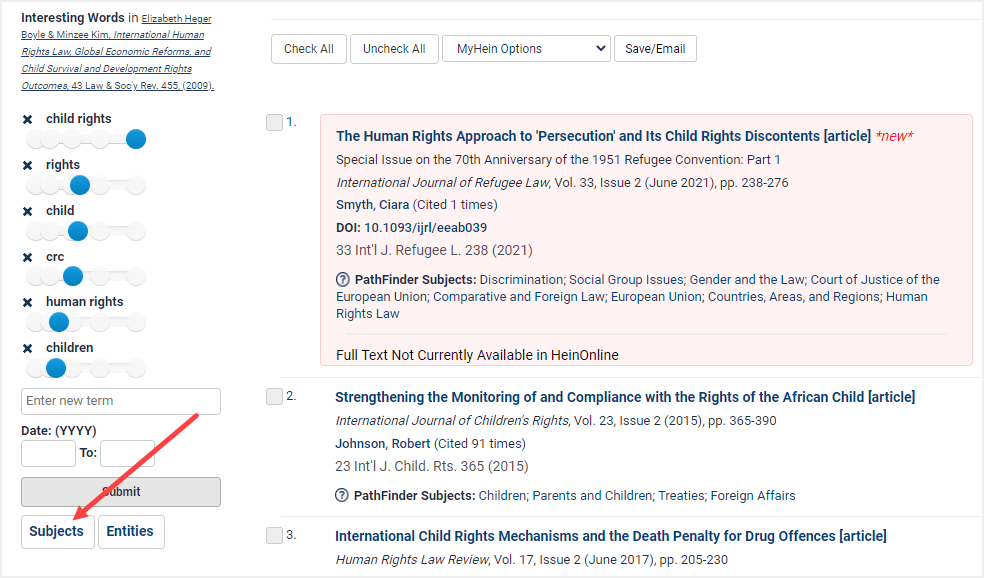 This provides a more in-depth view of how the article was assigned those concepts.