SmartCILP is an essential current awareness tool for legal scholar. It provides tailored alerts delivered via email as a personalized supplement to the weekly CILP issue. If you wish to unsubscribe from these alerts, you can access the SmartCILP portal from within your MyHein account.
From within your MyHein account, select the button marked SmartCILP Portal.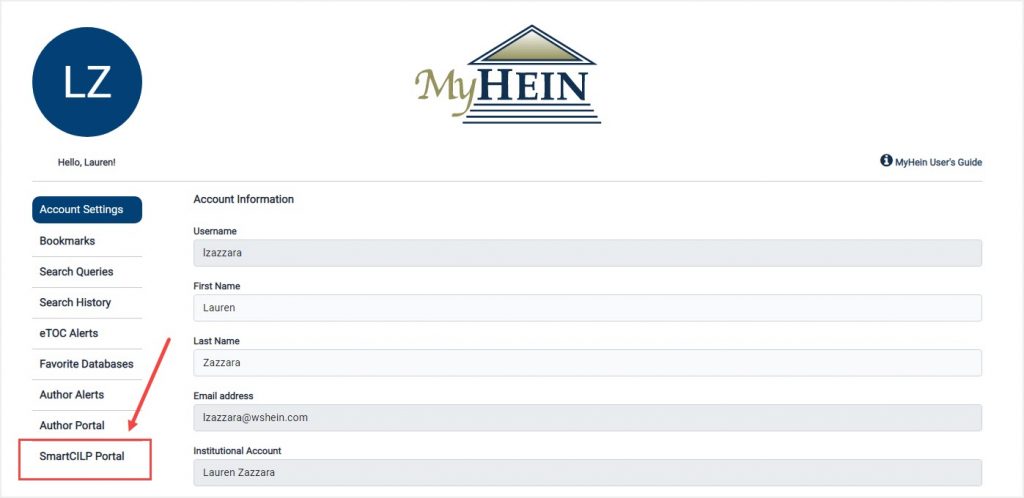 If you are logged into MyHein, you can also access this portal from the drop-down menu from anywhere in HeinOnline.

Either method will direct you to your own SmartCILP Profile portal. This portal includes the same form you used to sign up for a SmartCILP profile. You can see the selected the topics, subjects, or journals that you selected to be notified about in the weekly SmartCILP notification.
To unsubscribe, choose Unsubscribe from the Subscription Status option.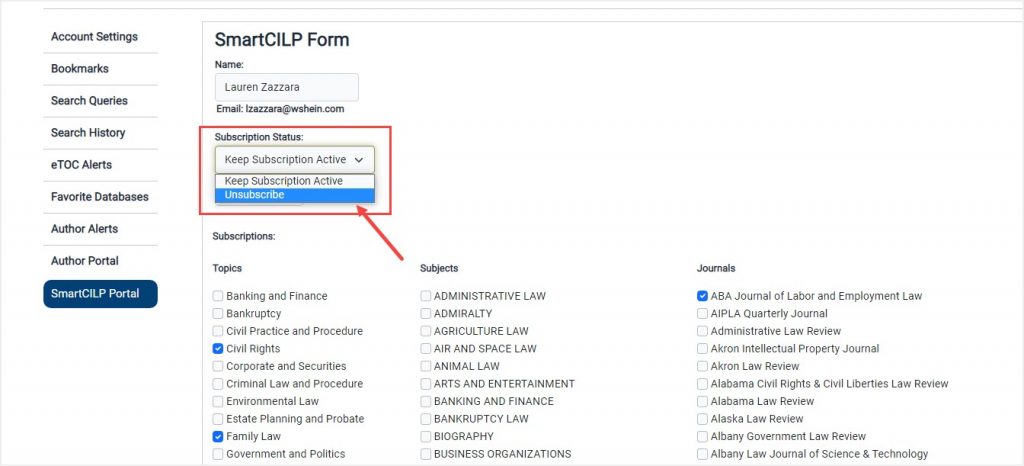 Next, select the Create/Update button underneath to finalize your choice.

Should you decide to re-subscribe to SmartCILP, the Manage SmartCILP Notifications tab and your previous selections will remain visible in your MyHein account. You will simply need to return to the tab, change the drop-down back to Keep Subscription Active, and select the Create/Update button once more.