Whether you are editing your own profile or editing faculty profiles for your institution, you may now add an author's SSRN profile link to their HeinOnline author profile page. From within an authorized MyHein account, navigate to the Author Portal.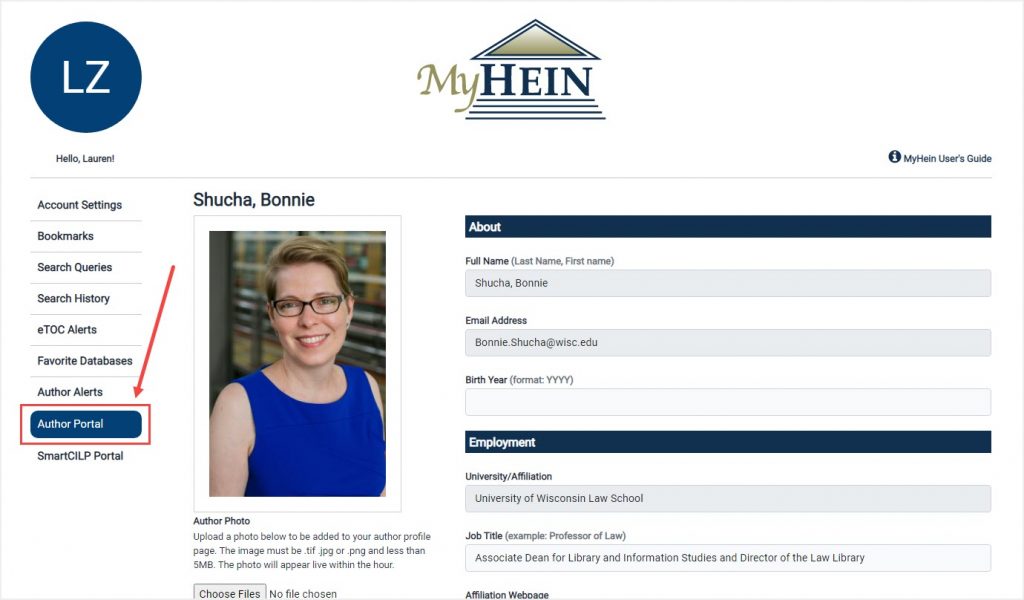 In any individual author's edit portal, locate the Media section to find a list of the available online profile options to add. Paste the SSRN profile link into the appropriate section.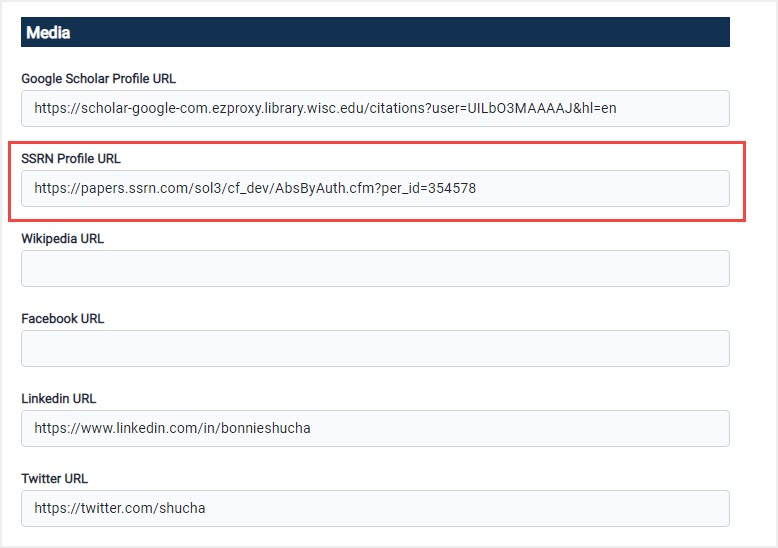 Return to that author's profile page in HeinOnline to see that a new online profile icon has been added.