Oyez is a free law project at IIT Chicago-Kent College of Law. It's a multimedia archive dedicated to making Supreme Court case law available to everyone. The website offers transcript-synchronized and searchable audio, easily understandable case summaries, illustrated decision information, and opinions. It also contains detailed information on current and past Supreme Court justices and offers a panoramic tour of the Supreme Court building.
To access Oyez links from HeinOnline, enter the U.S. Supreme Court Library and either search for or navigate to your desired case. For example, let's find the case United States v. Stevens. From the Advanced Search option, enter United States v. Stevens in the Case Title field.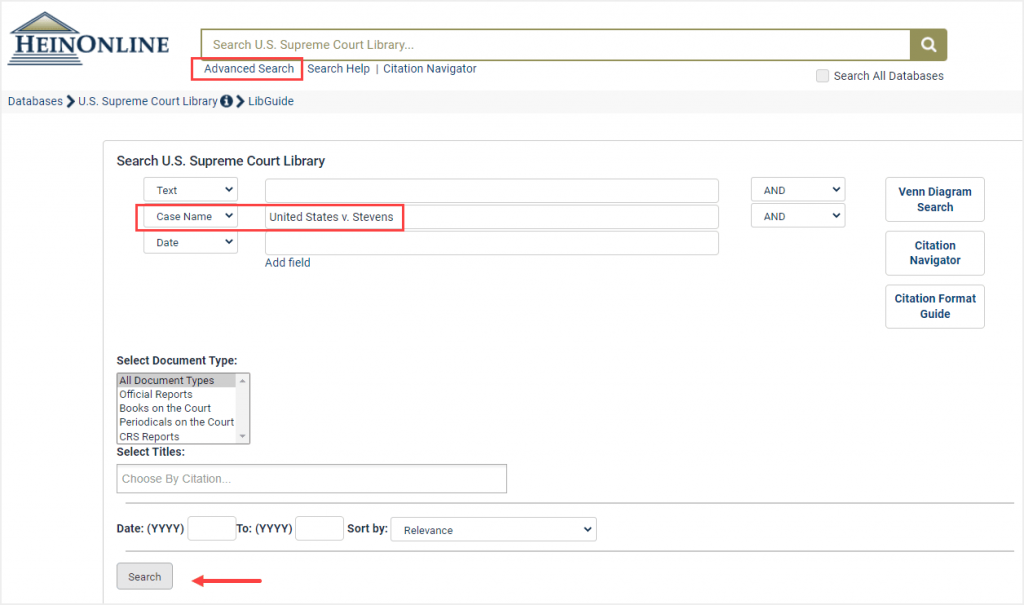 Within search results, you will see a button displayed next to the case name.

When viewing a case, the Oyez link will also be present within the table of contents.

Selecting the button in either instance will direct you to the specific case on Oyez's website, where multimedia options will be displayed.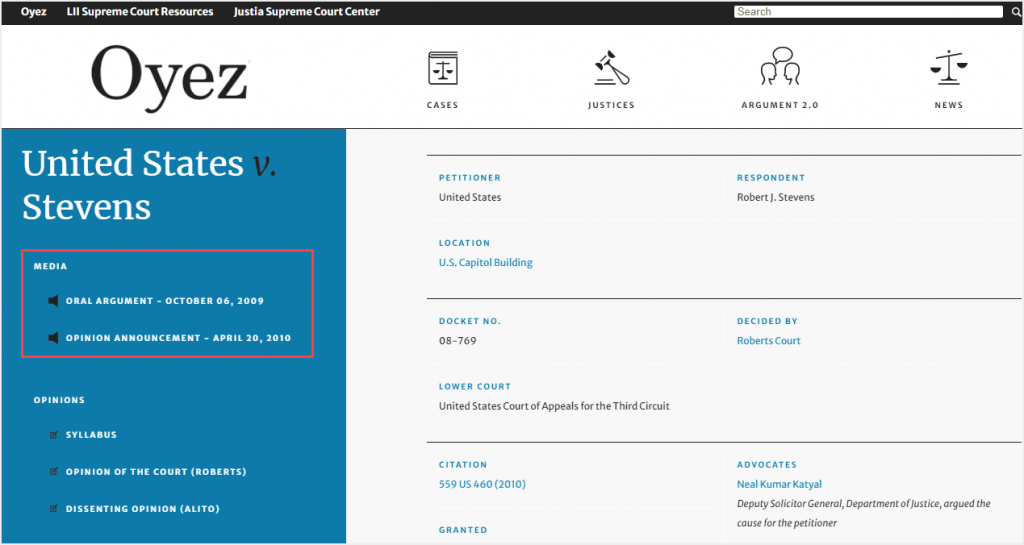 Oyez is also fully searchable. Simply enter the case name into the search bar on the top right side of the page.

Oyez linking is available both from U.S. Reports volumes and the United States Reports Slip Opinions.