Fastcase's Authority Check feature shows users where courts have noted that a case has been treated negatively. This means that a case has been reversed or overruled on any grounds. Courts will cite negative histories of cases within their opinions. A Bad Law Bot displays a red flag for those cases that have negative citation history. With an upgrade to Fastcase Premium, users can access links to those specific cases.
For example, pull up the case 357 F.3d 594 using the citation option within HeinOnline's one-box search.

When the case is pulled in, users will notice a red flag, or bad law bot, located in the upper left-hand side of the page including the words Negative treatment indicated. This alerts the user that the case was overturned or reversed.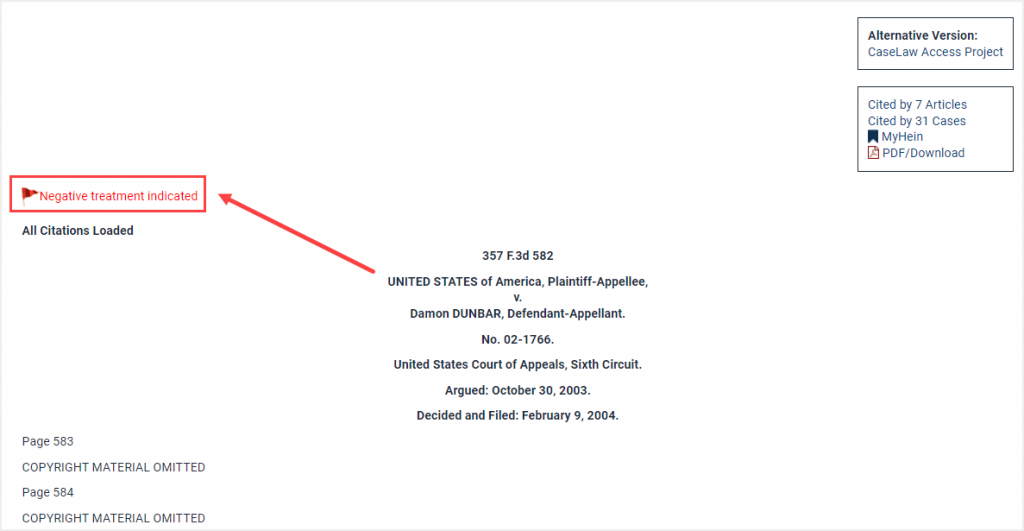 If you have a Fastcase Premium subscription, select the words Negative treatment indicated to open up a list of court cases that have overturned or reserved the cited case.