The U.S. Code citation locator tool, when possible, brings the user to the exact page on which their section occurs. Note that the citator locator tool is now conveniently located on the collection homepage. For example, let's take a look at the 2012 Edition, 12 USC 1708:

Entering this citation will direct you here.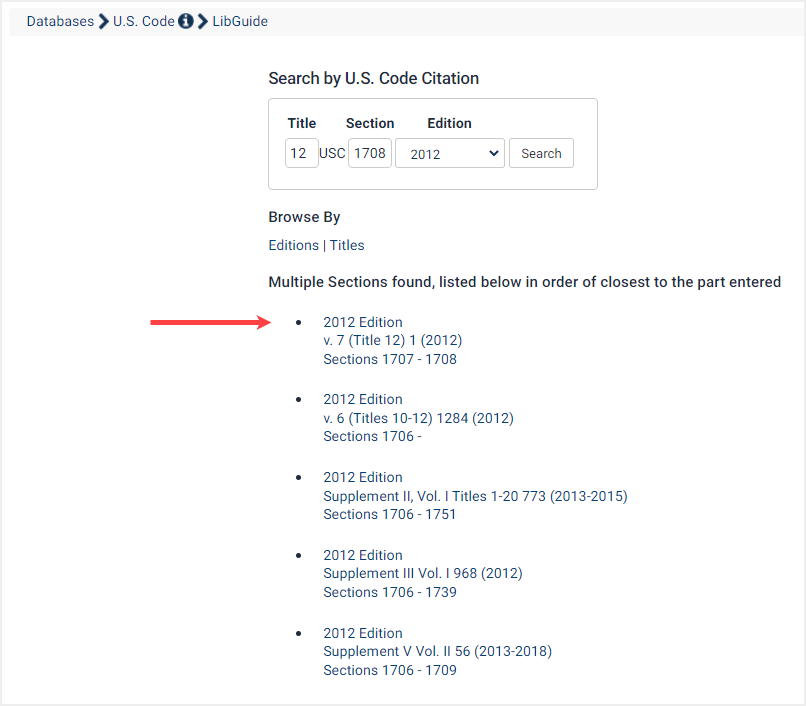 Clicking on the volume you want, for example v. 7, sections 1707-1708. This tool brings the user as close to the section as possible, based off how the U.S. Code is tagged.