You can view journals by how they are edited within HeinOnline's Law Journal Library.
According to Washington and Lee University School of Law:
Student-edited means a student-run journal that does not send articles out for peer review.
Peer-edited means a journal that is edited by professionals in the field.
Refereed means a journal that routinely sends article submissions on for peer review by members of a diverse professional group.
Student-edited or peer-edited journals may also be refereed, in which case the journal will be listed as refereed.
When searching in the Law Journal Library, users are able to refine search results by Edit Type using the facets located on the left side of the page.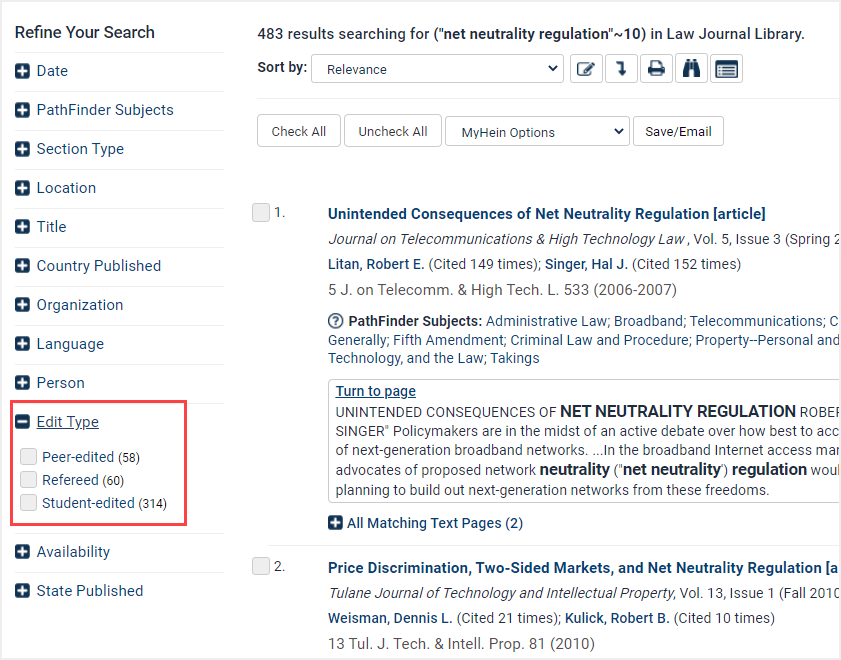 What's more, you can find journals categorized by how they are edited using the Edit Type browse by option located on the Law Journal Library homepage.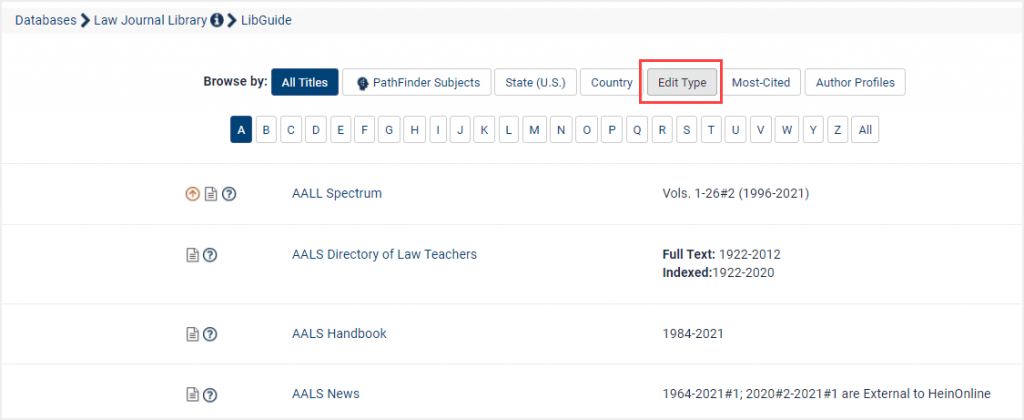 From here, you can select which edit type you prefer, to see what journals are available under that category.