Indigenous Peoples of the Americas: History, Culture & Law includes the Indigenous Peoples Treaty Search Tool. Find the tool within the Indigenous Peoples Treaties subcollection from anywhere within the database.
Search by keywords and text, treaty number, tribe, short title, treaty description, date, and/or subject.
For example, let's search for the keyword & text of "seneca nation"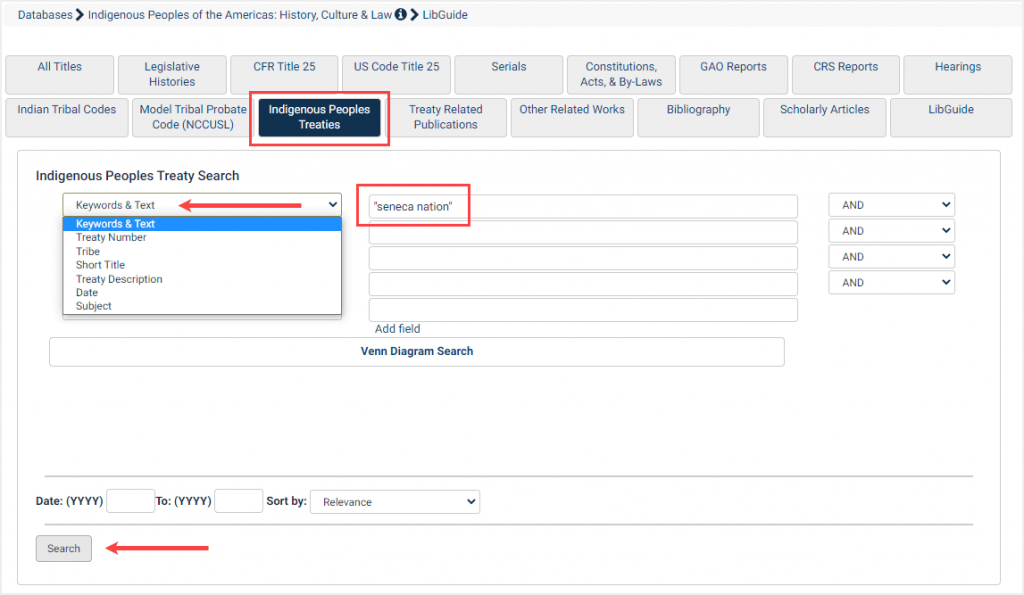 Within the search results, users will see all treaties that are associated with the Seneca nation.