HeinOnline contains the U.S. Congressional Serial Set, a must-have publication for anyone studying American history. This indispensable resource includes two centuries worth of documents from both the House of Representatives and the Senate. To make this content more discoverable, we have created Serial Set lookup tools found directly on the database homepage.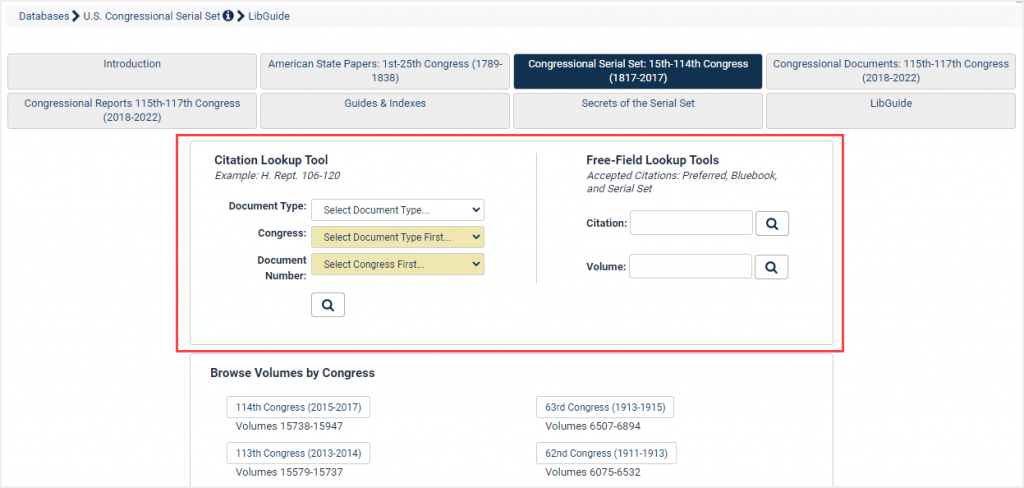 Video Tutorial
Watch this short tutorial to learn how to the use the Serial Set Lookup tools.
Citation Lookup Tool
Use the series of drop-downs within the Citation Lookup Tool to select the document type, Congress, and document number. For example, let's search for House Report number 100 from the 111th Congress.

This tool will pull up the full listing of the document, including all the metadata points used to locate the document.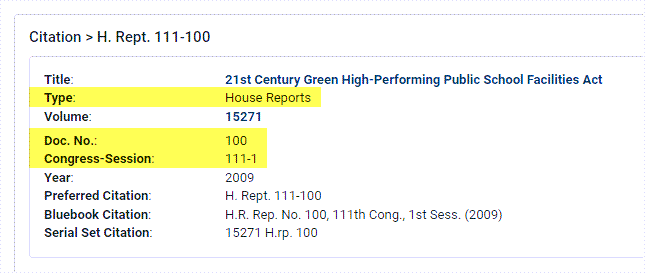 Also included are the the preferred citation, the Bluebook citation, and the Serial Set citation.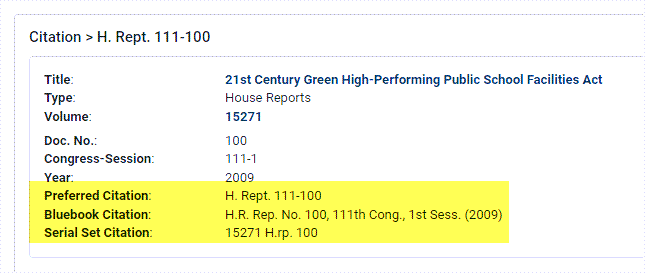 PRO TIP: All of these citation formats can also be used within the one-box search using the citation option from anywhere in HeinOnline.

Simply click on the hyperlinked title to open the document.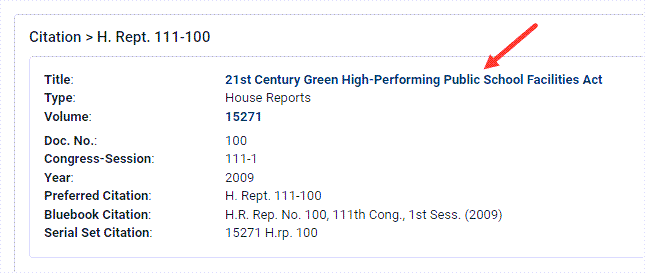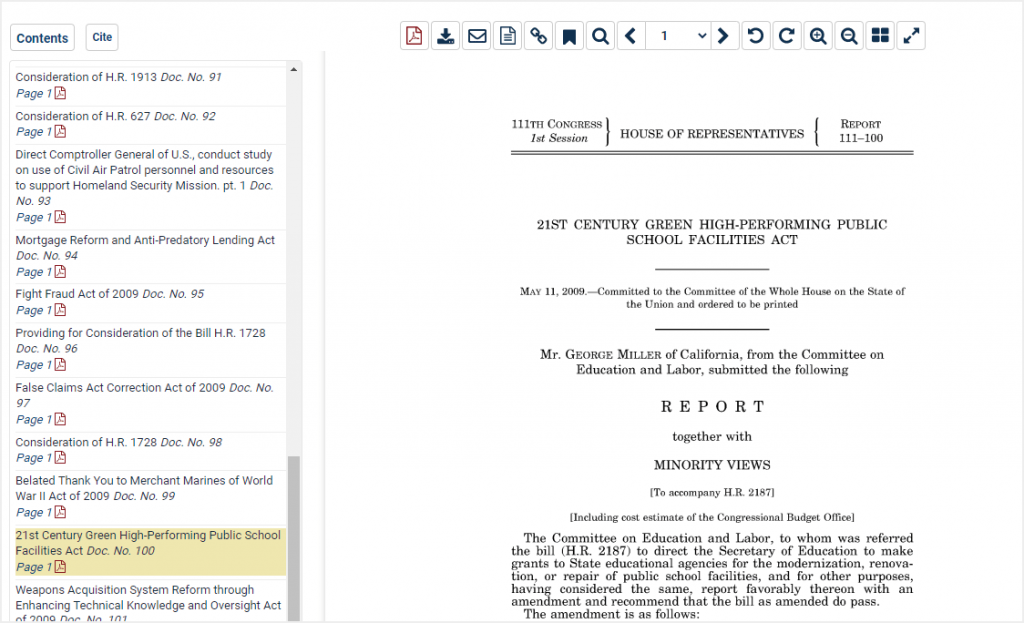 Free-Field Lookup Tool
If you're already familiar with the citation formats available within this collection, you may also enter the correct report citation into the free-field citation lookup tool.

Alternatively, if you just want to navigate to a specific volume within the Serial Set, enter the volume number into the designated box.

Next, from the results page, you will see an entire listing of all documents found within that volume.