Restatements of the Law are a set of treatises on legal subjects that seek to inform judges and lawyers about general principles of common law. These are all published by the American Law Institute, an organization of judges, legal academics, and practitioners founded in 1923, and can be found in HeinOnline's American Law institute Library. Keep reading to learn how to easily pull up a Restatement using the Restatement Section Locator Tool.
Video Tutorial
Watch this short tutorial to see how to easily pull up a Restatement using our Restatement Section Locator tool.
How to Pull Up a Restatement
You can find the Restatement Section Locator tool on the American Law Institute Library homepage above the full listing of Restatements and Principles of the Law.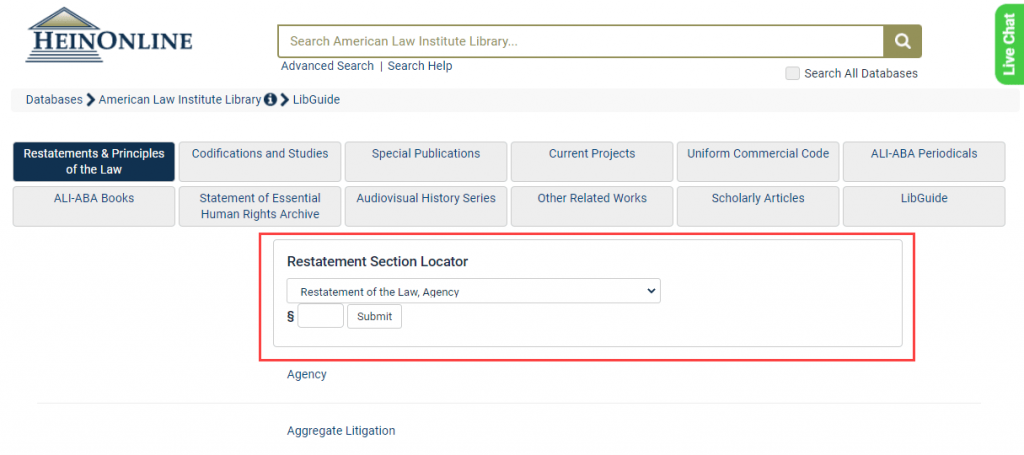 From here, choose the Restatement name, edition, and enter the section number you are looking for. For example, let's search for the second edition of Restatements of the Law on Contracts, specifically section 40.

The tool will bring up several different listings where section 40 can be found within the main volume, as well as the appendix volumes. Select the main volume.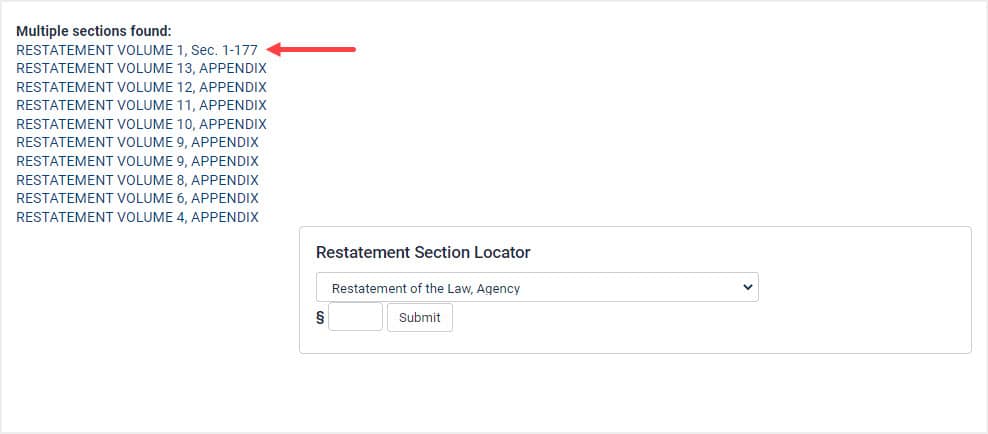 This will bring you directly to the page section 40 begins on.
American Law Institute Library LibGuide
Learn more about the American Law Institute Library with our dedicated LibGuide. Here you can find searching tips and tricks, additional resources on the American Law Institute, and blogs showcasing how to use this database to research current and historical events.