Thanks to feedback from a customer survey, we have enhanced our Session Laws Library by indexing all 50 states to the chapter or act level from 2000 to current. Now, we are in the process of indexing all states back to inception. You can see the status of the project by visiting our LibGuide:
Find Chapters by Browsing
Because of this additional indexing, it is easy to search and browse in the Session Laws Library. Let's take a look at California, which is indexed back to inception. Open any volume to view a list of indexed chapters in the table of contents.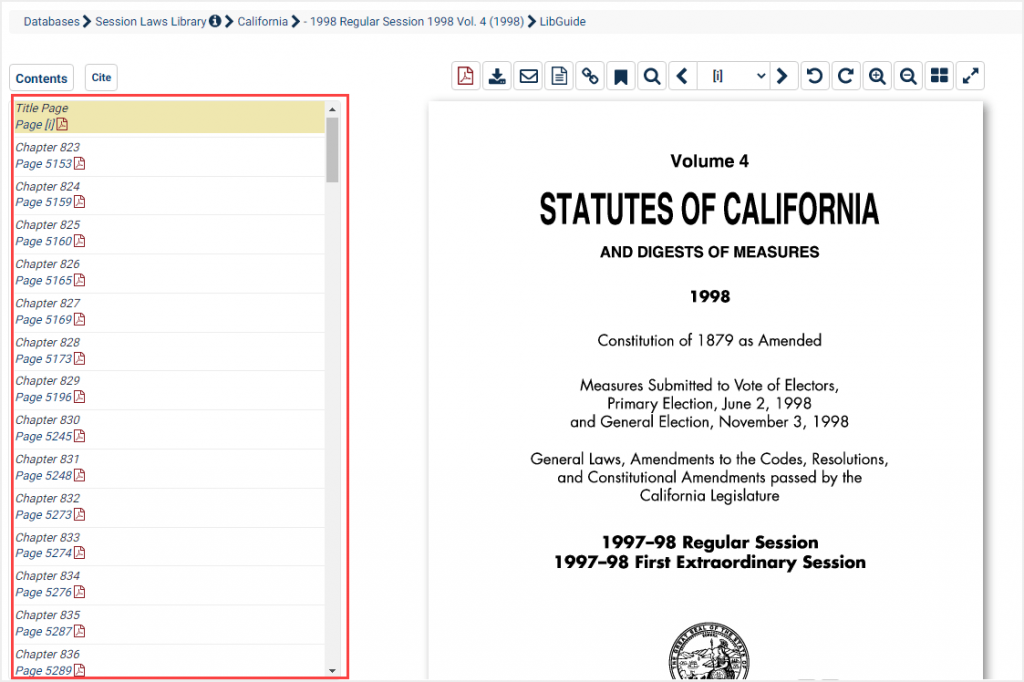 Quick Locator
This can be found at the Session Laws Library homepage. For example, if we are looking for chapter 865 in the California Session Laws for the year 1998, this tool will bring up the exact page the chapter starts on.

This tool is also conveniently located on each state page.