The easiest way to find an article from a citation is to use HeinOnline's Citation Navigator tool. From the Law Journal Library, select the Advanced Search option at the top of the page.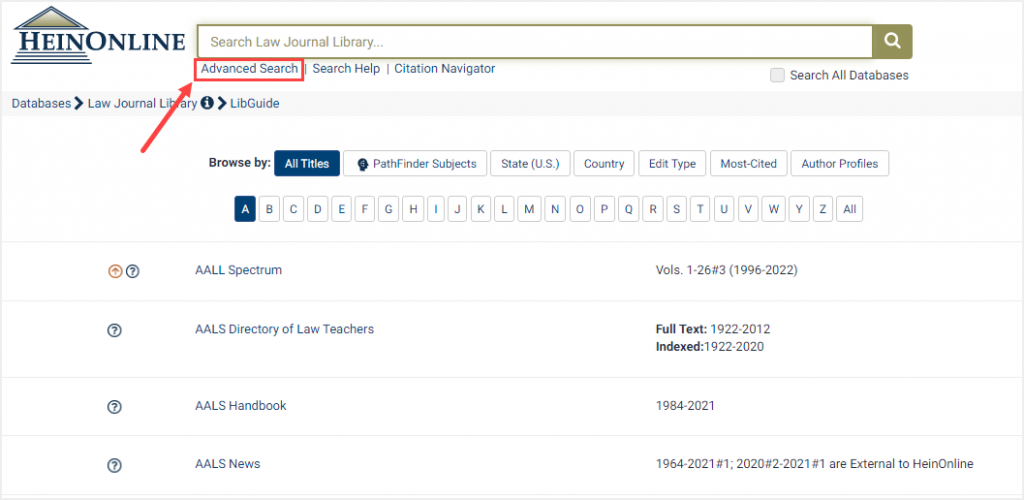 From here, scroll down to the Citation Navigator. Here, as you begin typing, a citation autofill drop-down will appear, and you can select the journal abbreviation you are looking for.

Click "Get Citation" to be taken to the article.