You can HeinOnline's Citation Format Guide by clicking on the Advanced Search option located under the one-box search bar on the Welcome Screen.

From here, you will see a link named Citation Format Guide.

Or, access the Citation Format Guide from inside the Law Journal Library: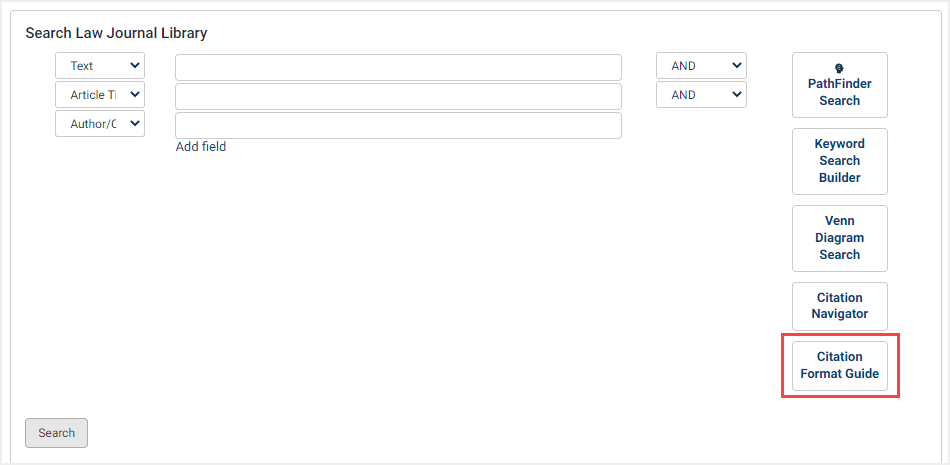 From either link, you will now see a list of all of the titles available in the library, along with the citation(s) associated with that title. Clicking the letters listed across the top of the screen will quickly jump you to the titles that begin with that letter.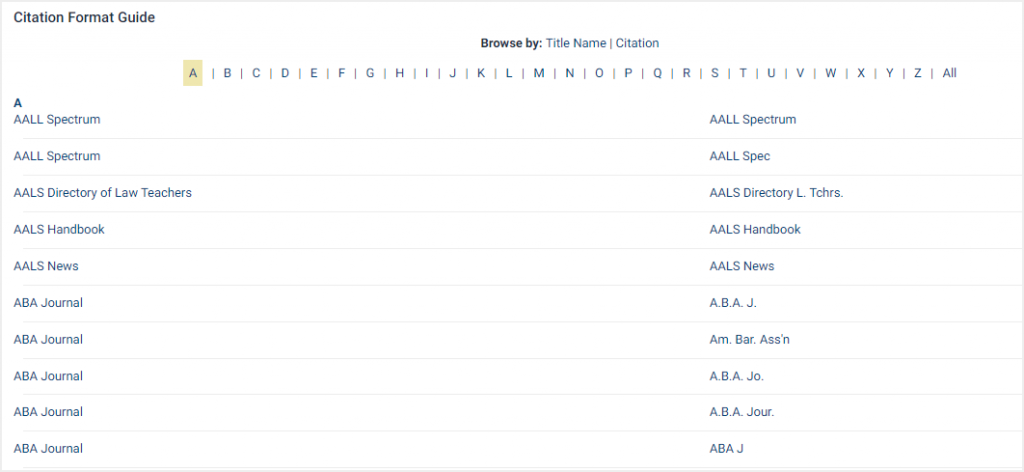 Clicking a title in this list presents the option to fill in the volume and page number of the citation you are looking for.

Please let us know what you think about this feature, or anything else in HeinOnline by clicking the feedback option located under the HELP icon at the top of your HeinOnline screen.