Every HeinOnline LibGuide is configured for community use. Use the entire guide as-is or choose certain assets to copy into your own existing guides to share with your patrons. See all database LibGuides here.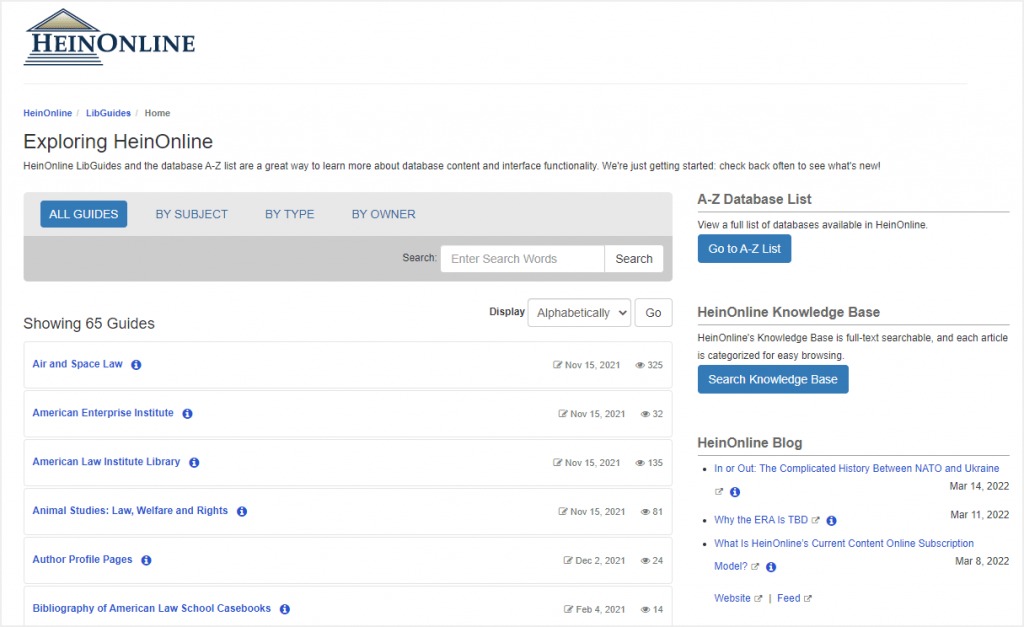 To learn how to copy a LibGuide, check out the article below from Springshare.
Note: Any changes that are made to the original LibGuide after it is shared, will not be included in the shared guide. Please check back for any changes.