The availability facet is available in the Law Journal Library which allows users to refine search results by content availability. This tool is useful for users looking to limit their results only to those with the full text available, or only to those that are indexed.
HeinOnline's journal coverage extends back to inception for each publication. More than 90% of our journal content is also available to the current issue or volume. The remaining 10% of recent journal content that is not currently available is fully indexed in HeinOnline. By indexing this content, users can search and browse the title, author, and abstract information for articles within those volumes.
Any indexed content is highlighted by a light red box in the results view. Though the full text is not available for that result, users can still view HeinOnline's coverage of the publication as well as publisher and journal information.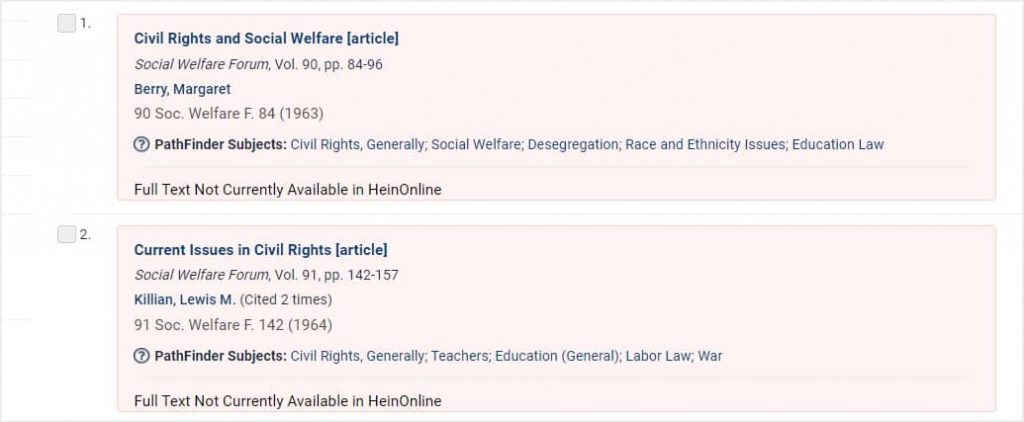 Use the Availability facet to limit Law Journal Library results according to their full-text availability in HeinOnline. After performing any search in the database, find the facet in the list of filters on the left-hand side of the page.
Select "Full Text" to view a list of results for which the full text is available.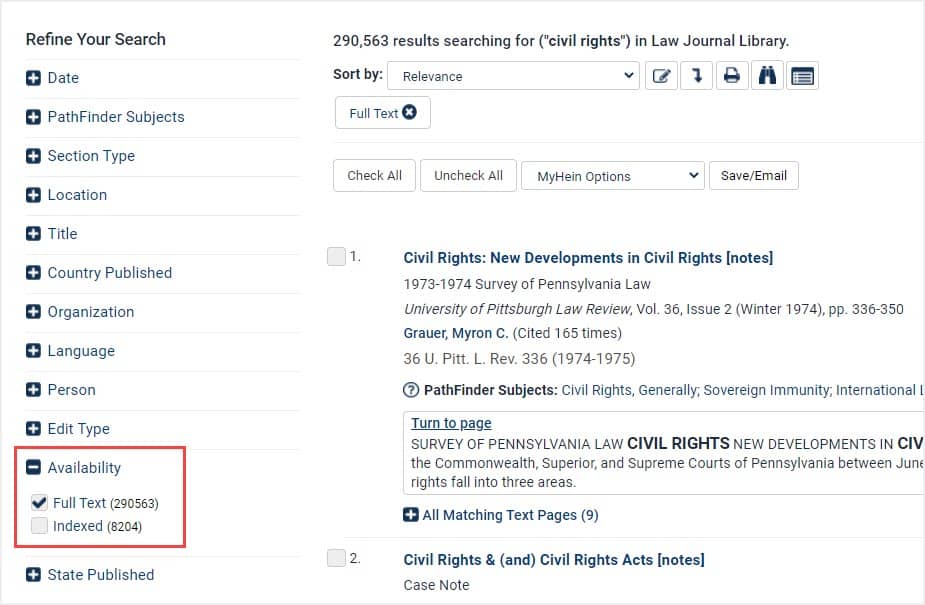 Select "Indexed" to view indexed entries.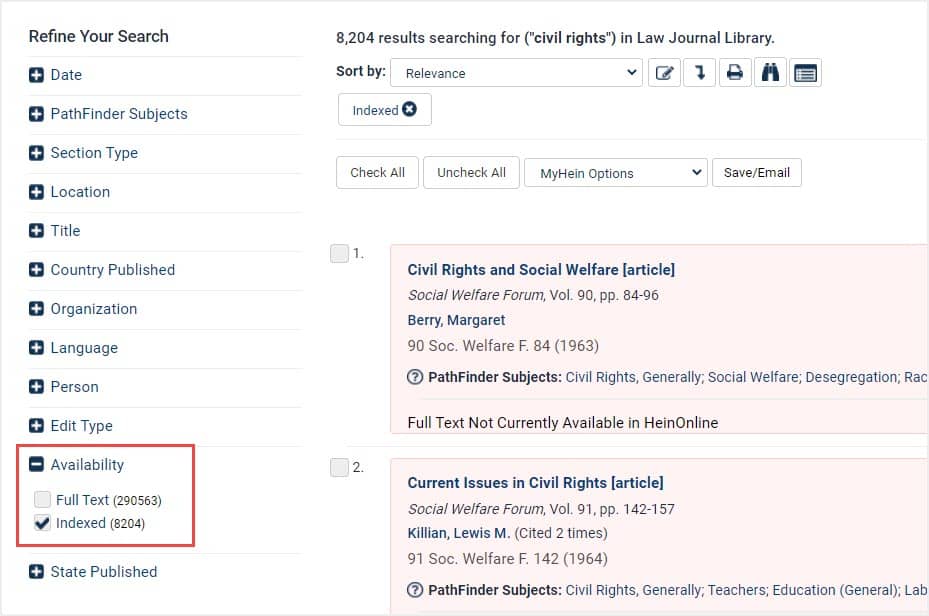 Unselect either option to allow both types of results to appear in the query.