Are you a short-term subscriber who forgot their username? Check your email! HeinOnline should have sent you a confirmation email including your username.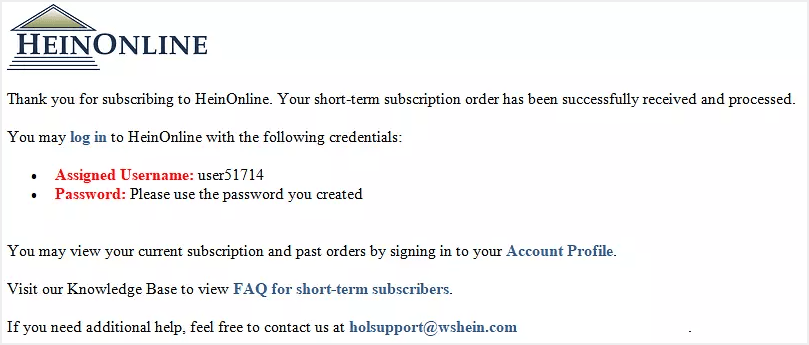 Can't find this email? Make sure to check your spam folder.
If you still cannot locate the email, you can sign in to your short-term subscription account to view your username.

Once you are signed in, your username will be displayed prominently at the top of the page.