You can search for an Indigenous American treaty by tribe in the U.S. Statutes at Large database two different ways.
Example: "Mahas"
Begin by clicking on Advanced Search at the top of the main page. You will use the Tribe option from the drop-down menu for this search.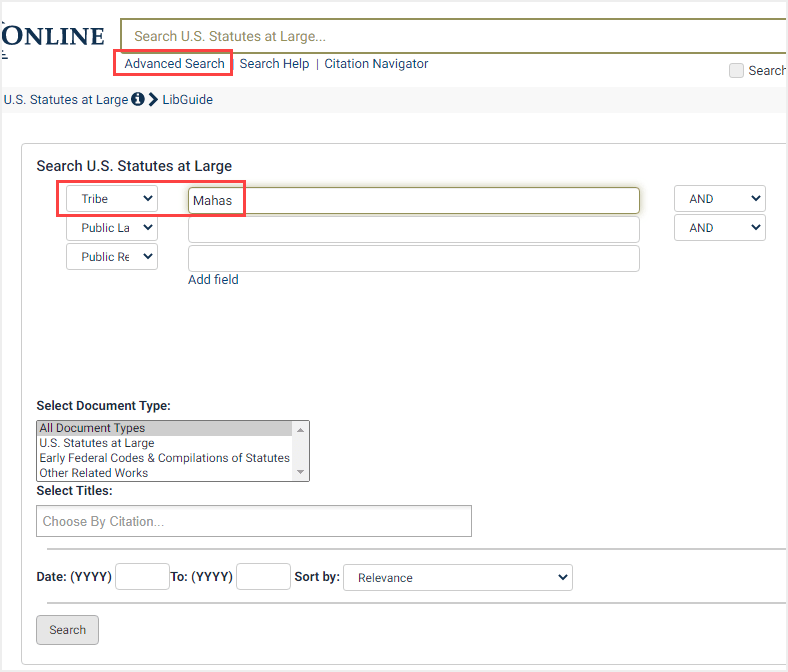 You can also search using the Just search for option from HeinOnline's one-box search within the database to search the full text of the resources within. From here you would type tribe:Mahas and hit the search button.