There are two different ways to locate a Release Number in the Federal Register within HeinOnline. Let's explore all those options.
One-Box Search
For example, let's search for Release No. 34-54919. Within the Federal Register Library, use the one-box search to enter the desired Release Number within quotes and select the Just Search for option. The quotes tell the search to look for that exact phrase, rather than the words and numbers separately.

From the results page, you will notice the search phrase bold-faced within results. Select Turn to page to view the result.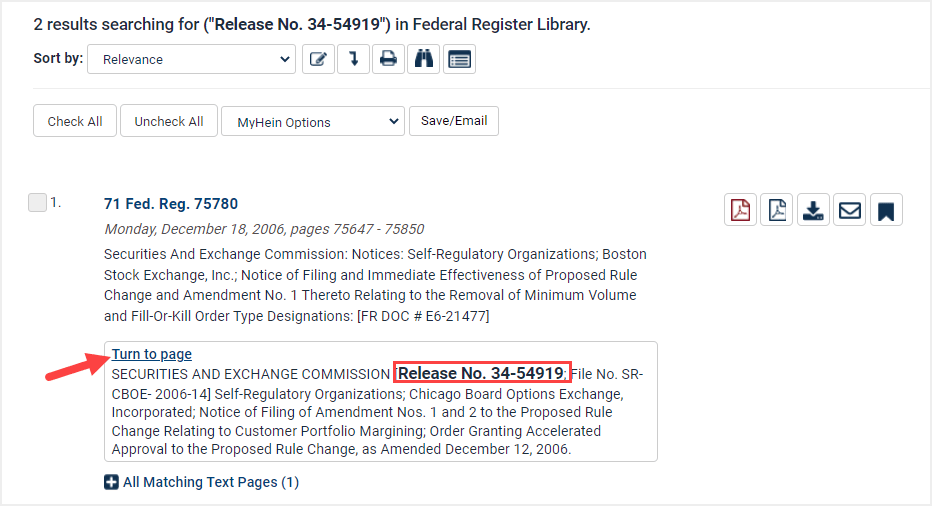 Highlighted in green will be the number you searched for.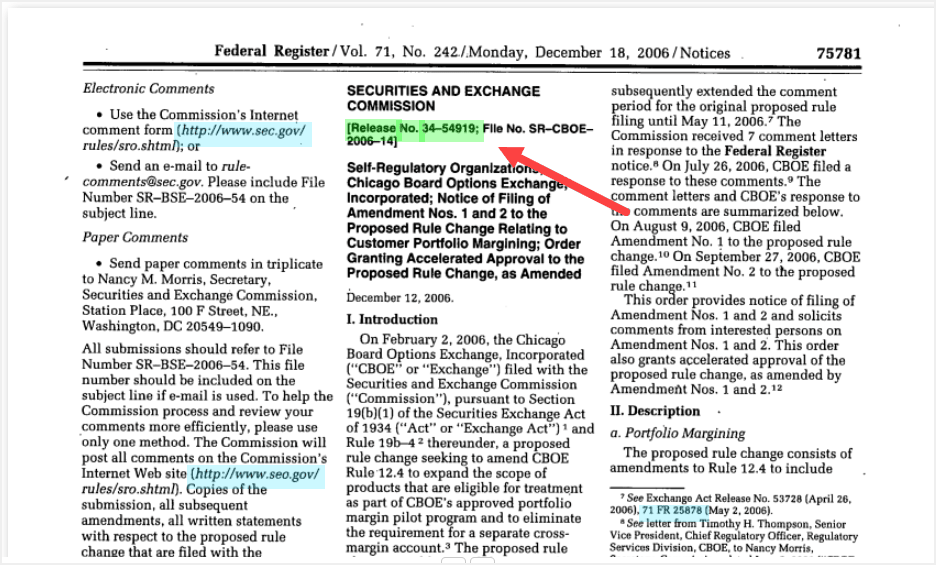 Advanced Search
You can also search using the Advanced Search within the Federal Register Library. Here, use the Full Text option within the drop-down menu and search for "Release No. 34-54919"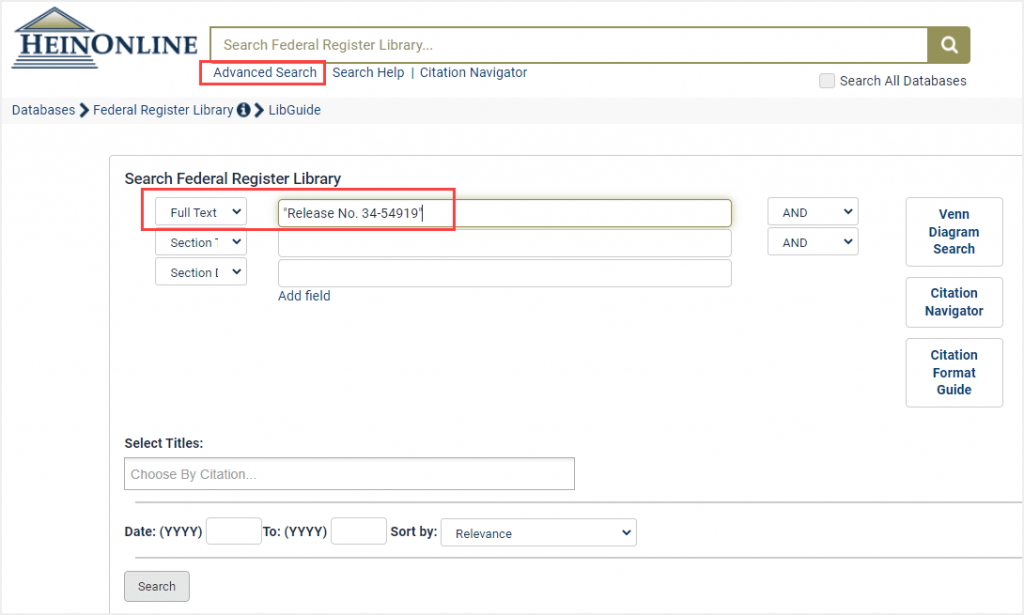 This will provide the same results as the example above.