To search by volume date in the U.S. Supreme Court Library, you can use the Advanced Search option at the top of the main page. From here you would use the drop-down options for Date and Text.
Example: Search for references to Ebay in 2004.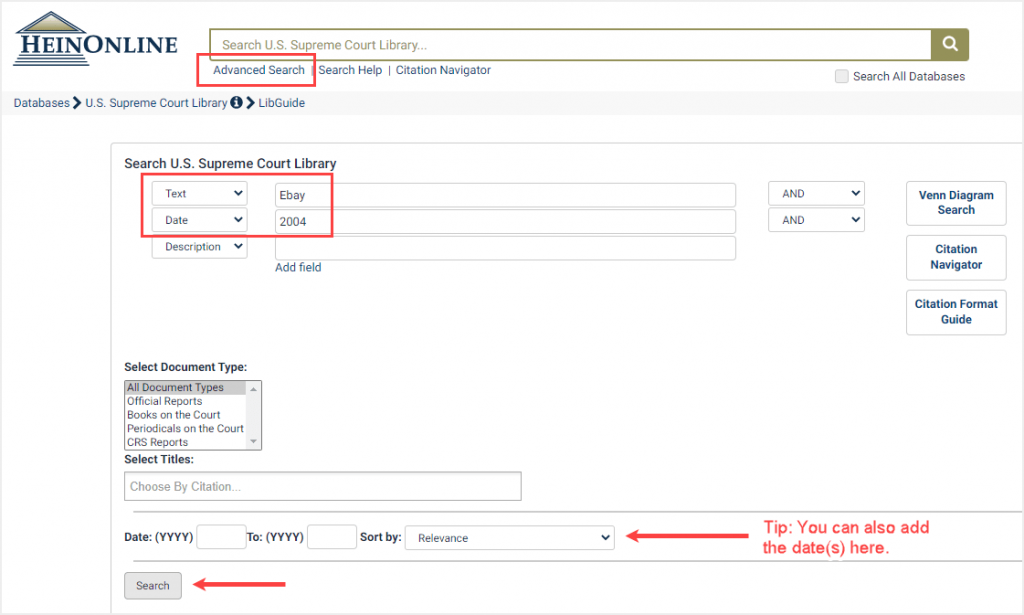 You can also search for a volume date using the One-Box search bar at the top of the main page. For this type of searching, you would type date:2004 AND Ebay

From the results page you will see all references of eBay in bold for the year 2004.