Volumes in the State Session Laws Library are dated by year. Users can search by volume date in the State Session Laws library using the Advanced Search option at the top of the database homepage. For example, let's search for "Economic Development" in Arkansas Session Laws during 2005.
NOTE: The Date fields are listed towards the bottom the search options. They need to be entered in the YYYY format.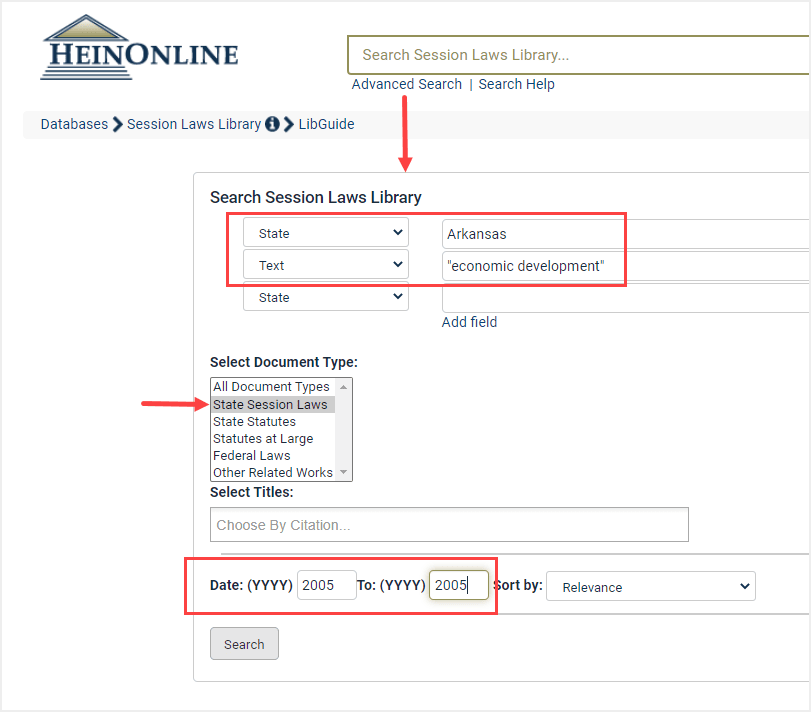 Alternatively, users can search using HeinOnline's one-box search within the Session Laws Library. For this type of searching, you would type "economic development" and select the Just Search for option.

From the results page, you can then narrow your search to State Published: Arkansas and Date: 2005, using the facets on the left-hand side.