When searching the U.S. Code in HeinOnline, it is best to refine your search by adding the Edition you want to search across. To begin searching, find the Advanced Search option at the top of the main page.
Example: Search for "Access to High Standards Act" across the 2006 Edition.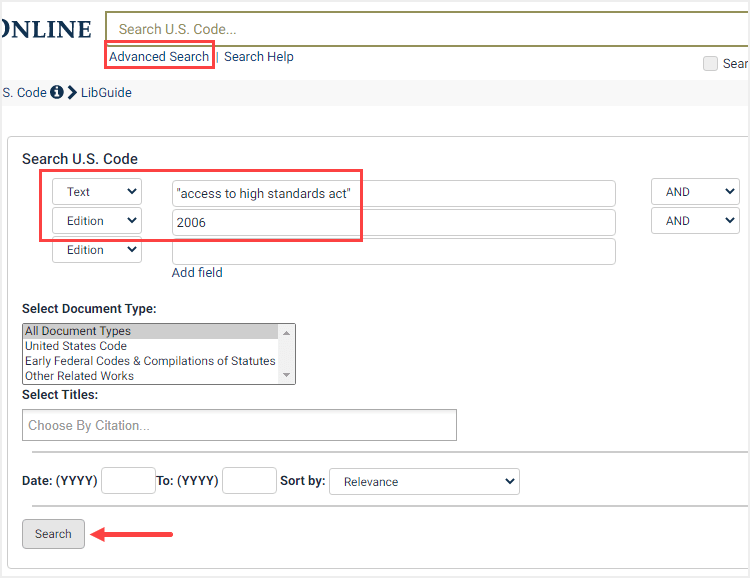 You can also search using the one-box search bar at the top of the main page. For this type of searching, you would type "access to high standards act" AND volrefdate:2006, then select Just search for from the drop-down.