Users can still search by section in the CFR, even though it is only indexed down to the part level. Since a section number can appear in multiple volumes or editions, it is best to narrow your search using a date range and include the part number in the search query.
For example, let's search for Section 160.204 within Part 160.
Using Advanced Search
From the Advanced Search within the Code of Federal Regulations database, use the Text and Part Number option from the drop down menu.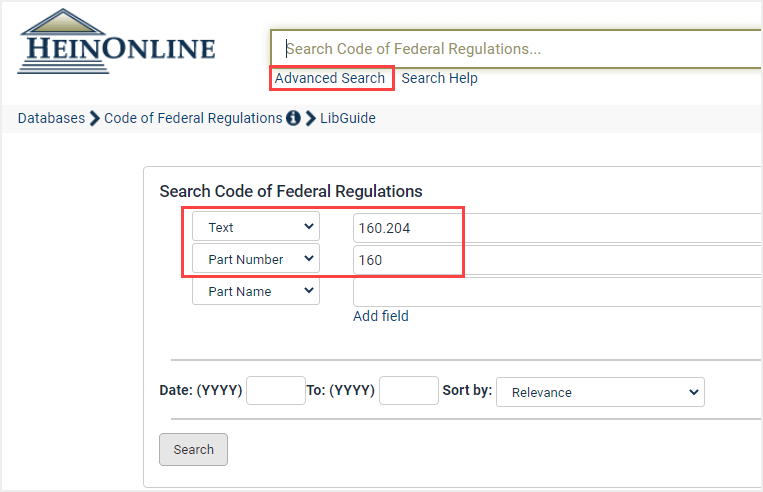 Results will include any time Section 160.204 can be found within the Part 160 of the CFR.
Using One-Box Search
You can also locate a section number by searching using the one-box search. Here, enter 160.204 AND part:160 and select the Just Search for option.