Some volumes within the State Session Laws contain various sections, such as Index, Tables, Certification, Officers of the Senate, Joint Resolutions and others. Each of these sections is tagged with the appropriate description.
Advanced Search
Use the Advanced Search option at the top of the main page. Then use the Description option from the drop down menu and enter your section phrase.
Example: "joint resolutions"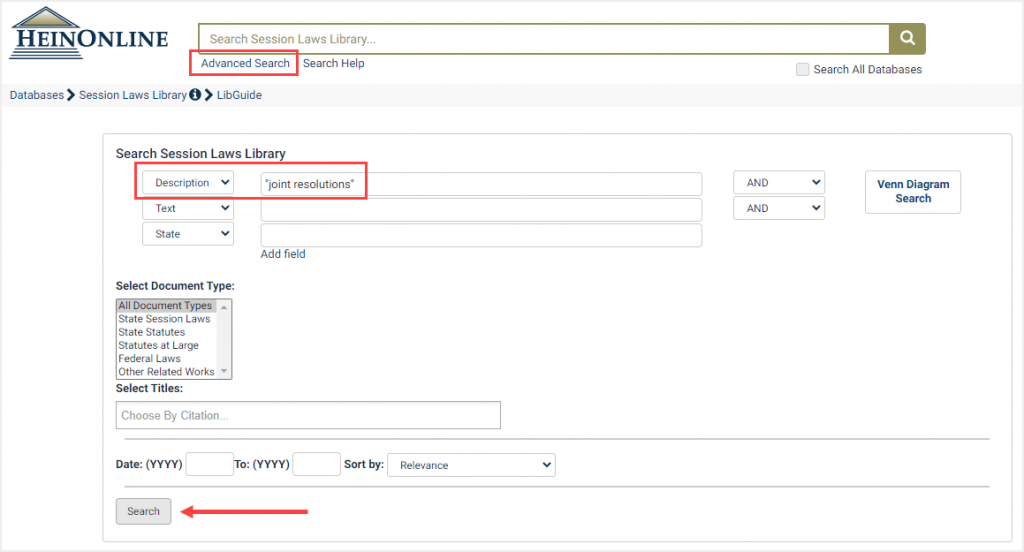 One-Box Search
You can also search using the One-Box search bar at the top of the main page. From here, you would type description"joint resolutions" and select the Just search for option.