Users have the ability to report a comment when they encounter content that appears inappropriate, allowing platform administrators to review and potentially remove the content. To do this, click on the Report flag option located to the right of a comment.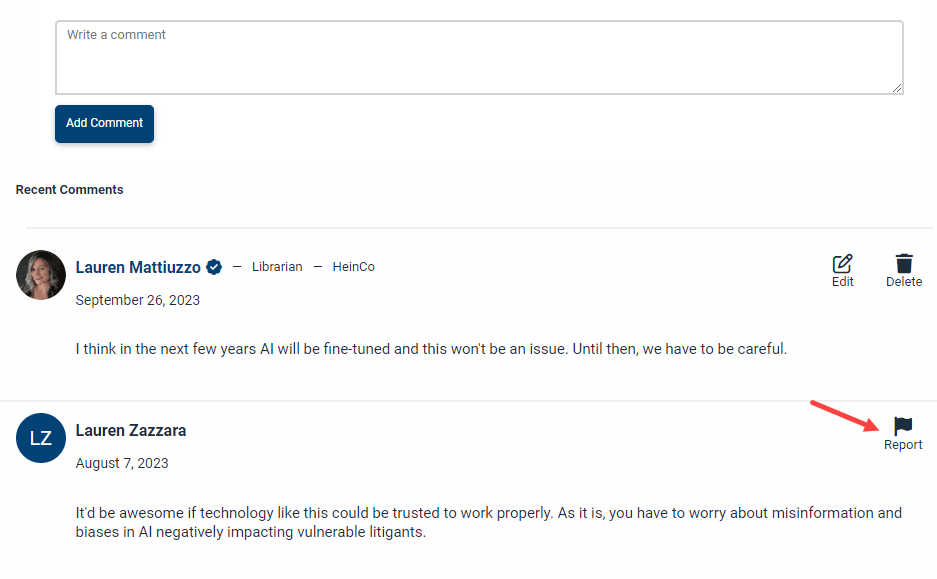 This prompts users to select a reason they are reporting the comment, such as spam, hate speech, offensive, false information, or harassment.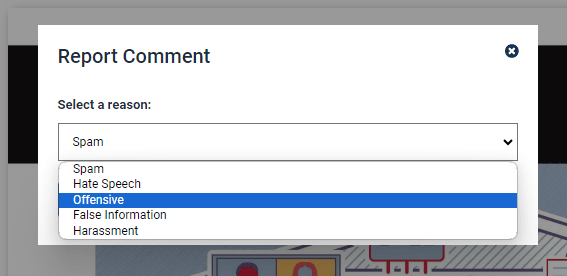 All comments will be reviewed daily by HeinOnline platform administrators. All reported comments will be reviewed thoroughly and a decision will be made on whether or not the comment needs to be removed.