William S. Hein & Co., Inc. has proudly served the law library community since 1961, and HeinOnline exists thanks to both the Company's vision and a collaborative effort with law librarians. In July of 2011, Spinelli's Law Library Reference Shelf was launched. The collection was originally called Law Librarian's Reference Shelf, as its original intention was to benefit that same law library community that has supported the Hein Company for decades. However, the name was updated as the scope of content grew to encompass materials also useful for general librarians, faculty, staff, and students.
Spinelli's Law Library Reference Shelf contains several categories, including AALL GD-SIS State Bibliographies, AALL Publications, Bibliography of Early American Law, Biographies, and more. One key category of material that has grown exponentially since the collection's inception is the Dictionaries subcollection.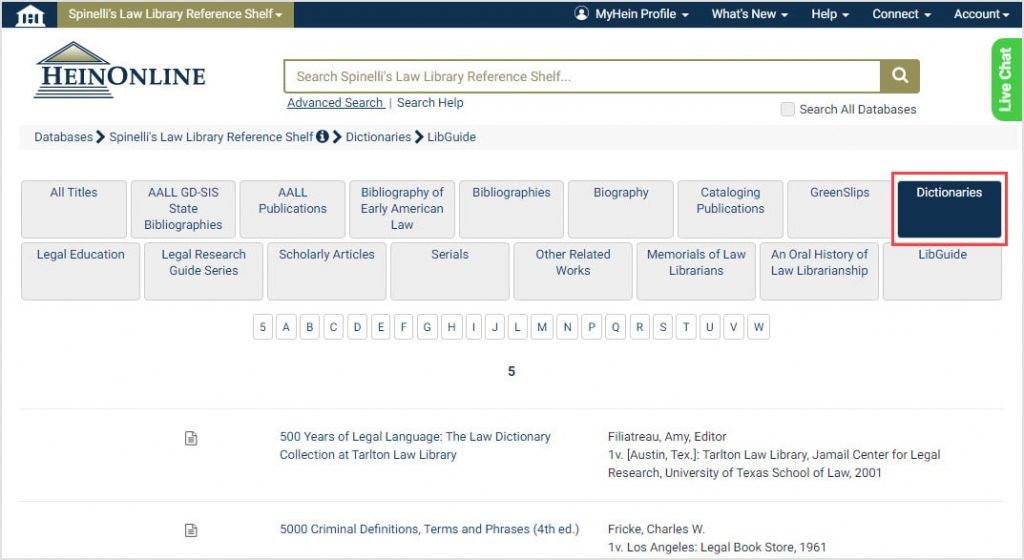 Legal dictionaries are designed and compiled to give information about terms used in the field of law. Monolingual dictionaries help users define complicated legal terms and understand legal matters. Bilingual law dictionaries define terms and help users understand foreign texts and acquire knowledge about foreign legal systems. Professors, lawyers, and students regularly use legal dictionaries, and the scope of historical dictionary content in HeinOnline is unique in its depth.
Use the Advanced Search tool to search exclusively within the Dictionaries subcollection. For example, if you hear someone mention a criminal's modus operandi, search for this phrase to find various definitions among the legal dictionaries in HeinOnline: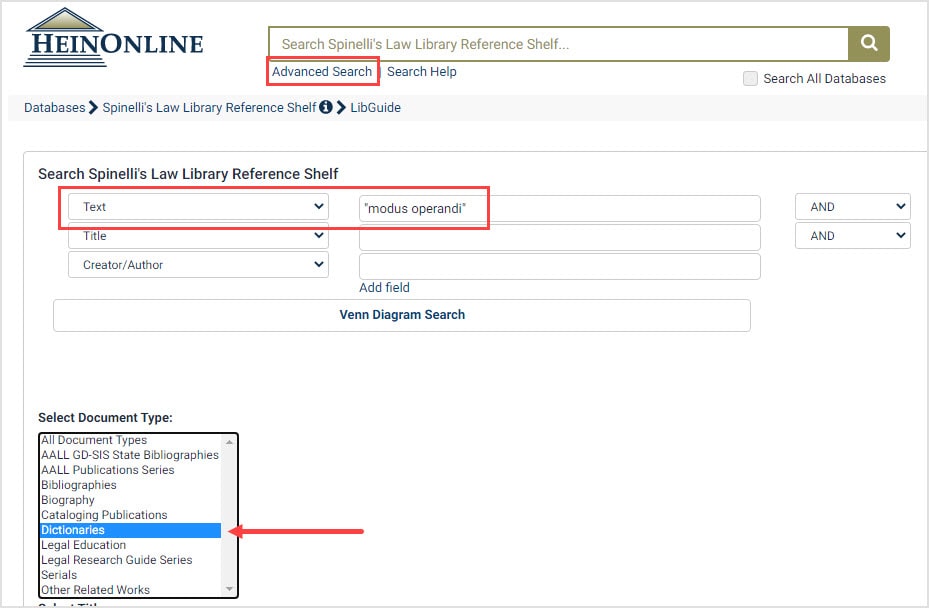 Text matching the search phrase will be bold faced within the results. Click turn to page to see the search terms within any document: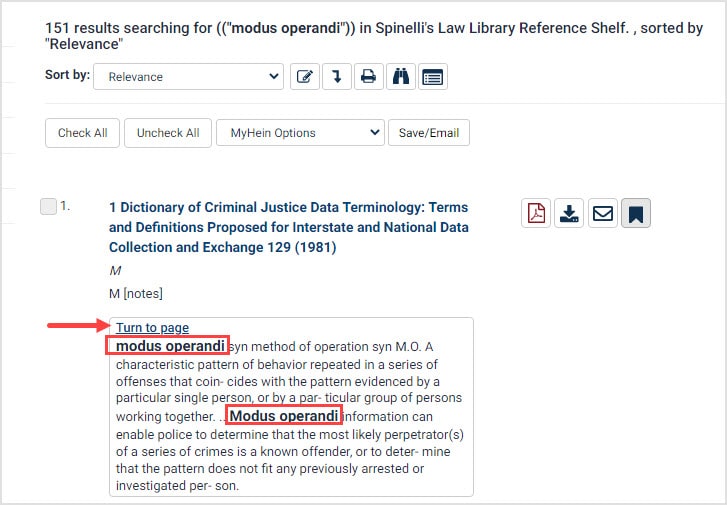 Sort search results by Volume Date (Oldest First) to follow a definition's progression through time, or use the facets on the left side of the page to refine results by date or title: