The Subject Compilations of State Laws is a resource that aids researchers in identifying thousands of articles, books, government documents, looseleaf services, court opinions and Internet sites that compare state laws on hundreds of subjects. Learn more about how to browse and search this database.
Browsing
Select the collection from the HeinOnline Welcome Page, and browse the subjects or the full print run:

Hundreds of subject headings include Abandoned Property, Child Support, Fair Housing, Racial Discrimination, and more. Clicking on any subject reveals all relevant bibliographic records in the database: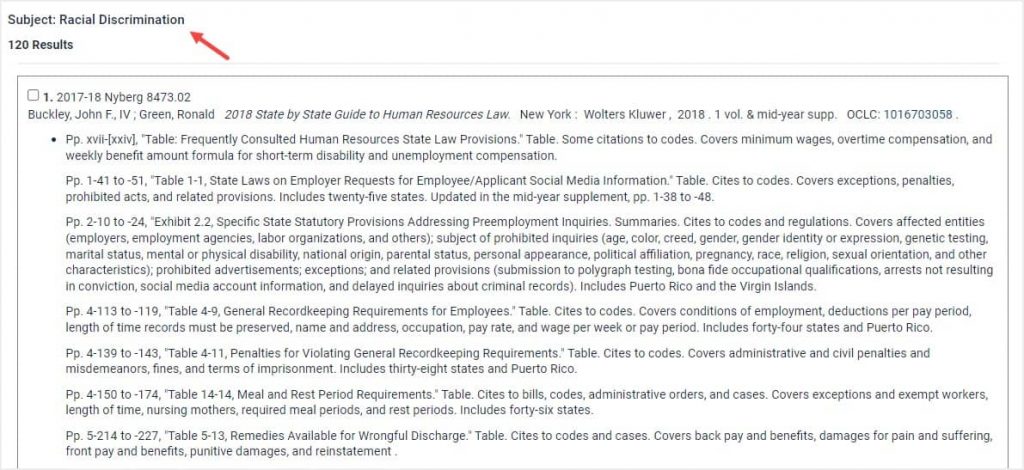 The bibliographic records provide information about each title, related subjects, and links to content when available via HeinOnline or on the web. Many online sources have been archived at Perma.cc, and the Perma URL for these sources appears in the record. The records even link to the specific pages within each article where the state law survey is found. For example, this article is available in the Law Journal Library.

Searching
The database is also fully searchable using metadata fields such as keywords, subject, article title, and more. Use the optional checkbox to display only results available in HeinOnline periodicals: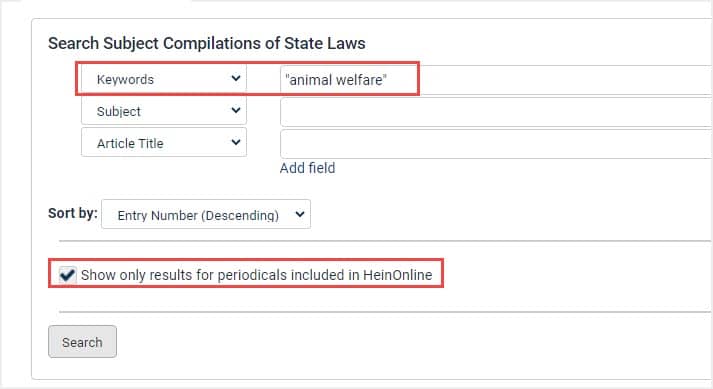 For instance, a keyword search for the phrase "animal welfare" produces results related to animal law and animal cruelty.
For more information on this database, you can also check out our LibGuide.