To search for restatements in HeinOnline, navigate to the American Law Institute Library and select the Restatements & Principles of the Law subcollection. Categories in this subcollection are listed in alphabetical order.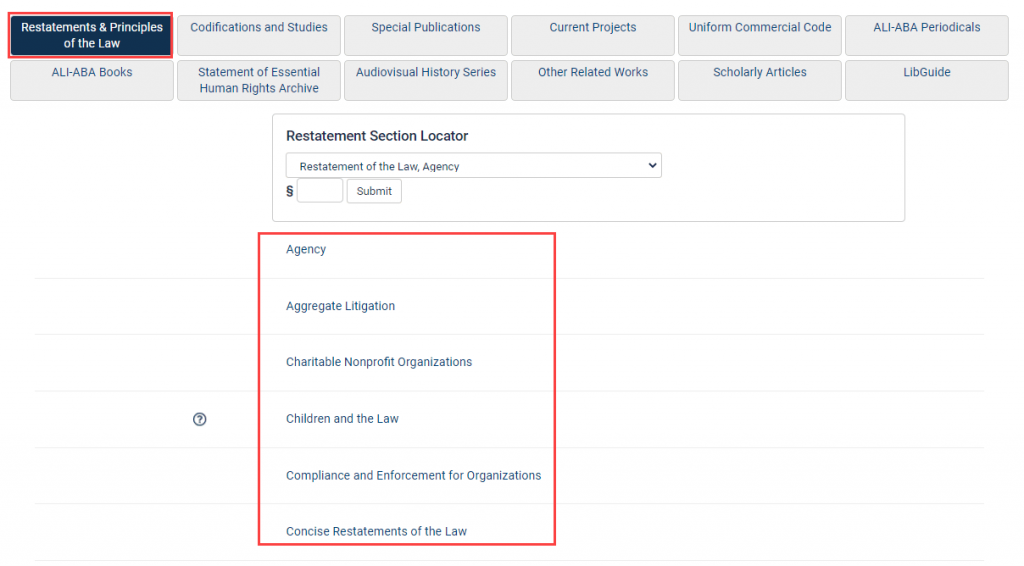 Select a category for the list of available titles in the category. Click the "more information" link for a detailed description of the title.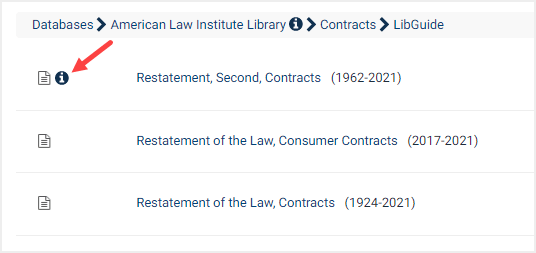 To search for specific Restatement sections, use the Restatement Section Locator tool found on the American Law Institute Library homepage. Watch this short video or keep reading to learn how to use this tool.
To use this tool, choose the Restatement name from the drop-down menu and enter the section number. For this example, let's look for Restatement, Second Torts, section 42. Find Restatement, Second Torts from the drop-down and enter 42 into the section box. Then, click Submit.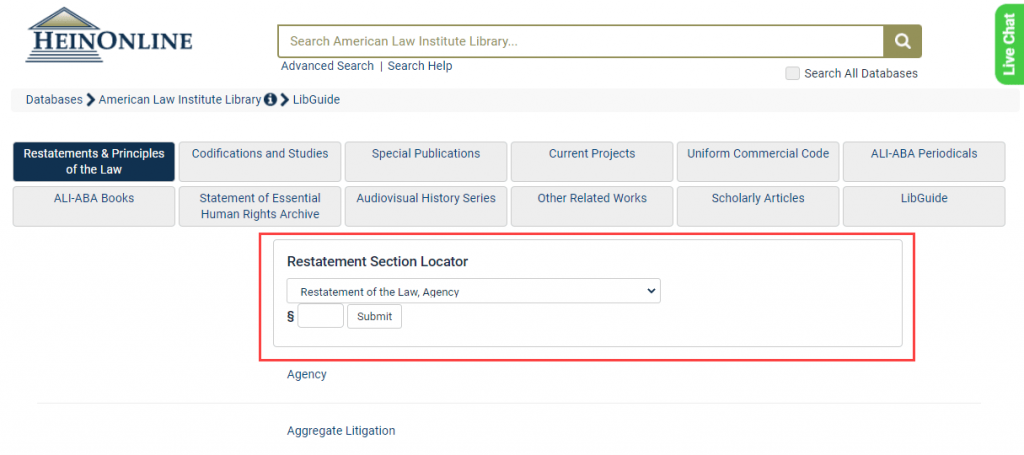 Users are then directed to a list containing section 42 across all of the volumes. Select the first volume listed to be directed to section 42 of the main volume.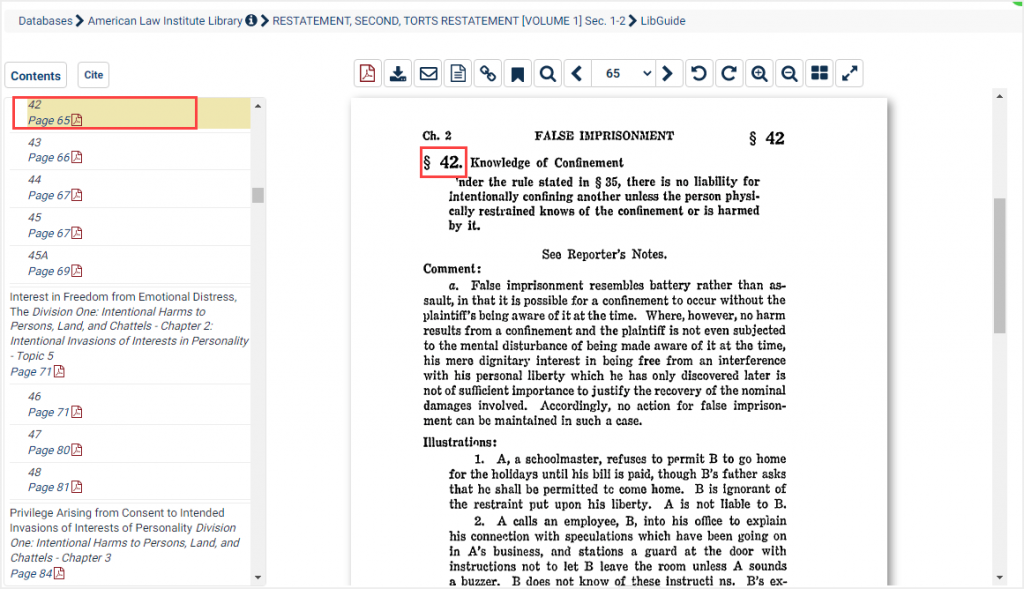 To search for specific Restatement material, select "Advanced Search" under the main search bar.
For example, using the Advanced Search tool, search for section titles containing the word torts and documents containing the word liability in the document text. Select "Restatements & Principles of the Law" under document type.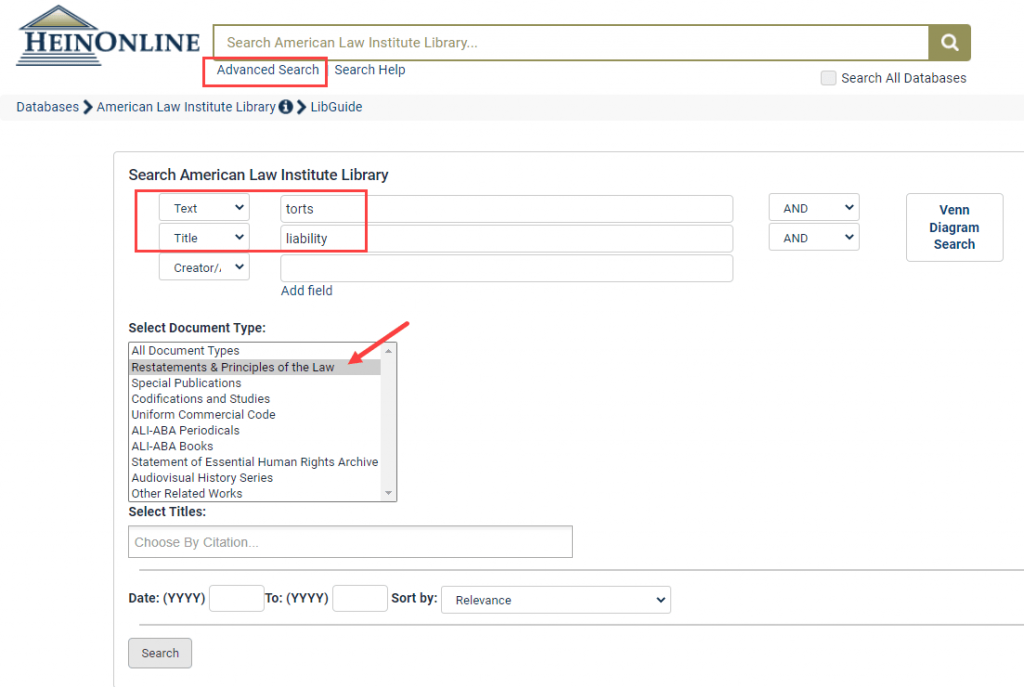 Sort your results by relevance, volume date, and more. Use the facets on the left side of the screen to refine your results. Terms that match your search criteria will be bold faced.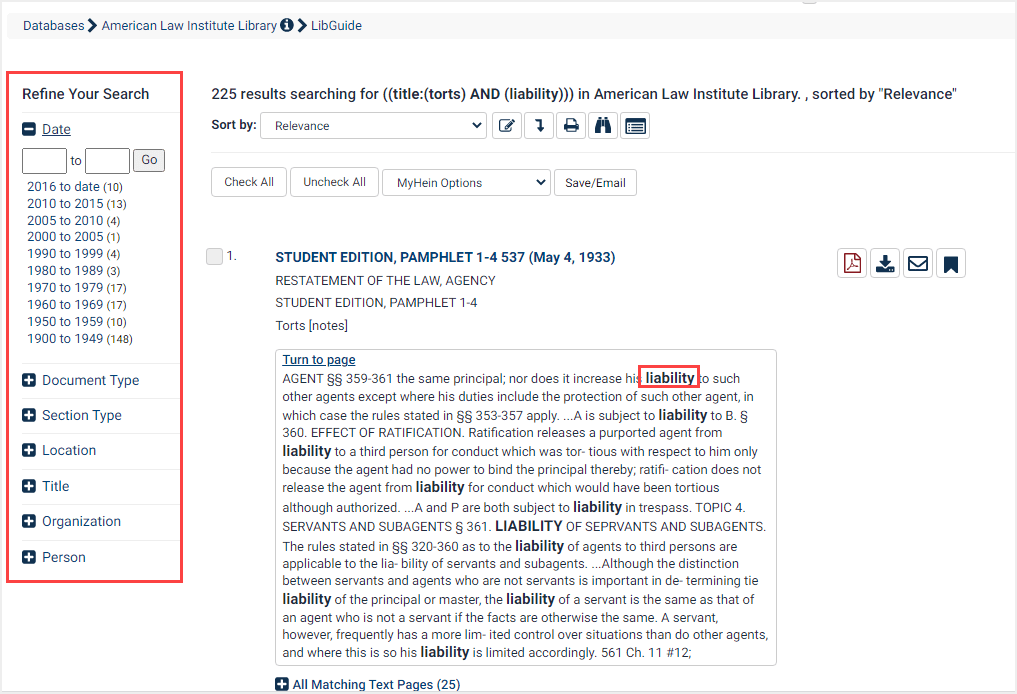 Restatement citations can be found throughout HeinOnline. If a Restatement citation exists within a document, it will be a highlighted inline hyperlink. Clicking on the link will take the user to the title and section cited.