Learn how to search across multiple databases at once from the HeinOnline Welcome Page with this training guide. Check out the video tutorial, then read through the guide below.
Video Tutorial
Written Guide to Searching Across Multiple Databases
Let's say you're interested in learning more about presidential impeachment, and before you even enter HeinOnline, you know that you'll probably find great information in our U.S. Presidential Library, U.S. Presidential Impeachment Library, the U.S. Congressional Serial Set, and the Law Journal Library.
Navigate to the HeinOnline welcome page by logging in to HeinOnline. Users will see that the main search bar at the top of the page includes a button marked "All Databases."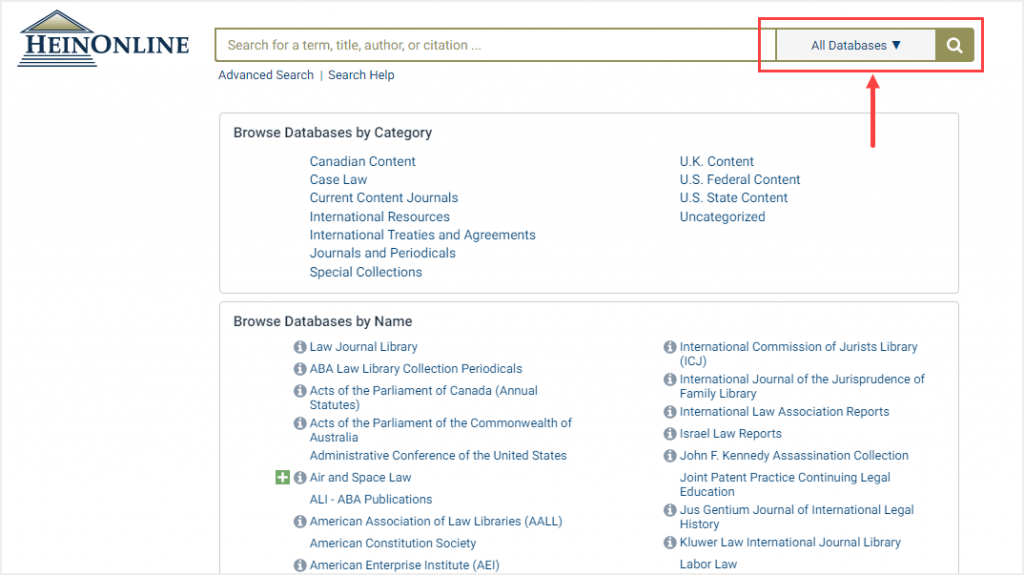 Click the button to bring up HeinOnline's multiple database selector tool. Check the boxes next to the names of the databases you're interested in searching, then click Submit.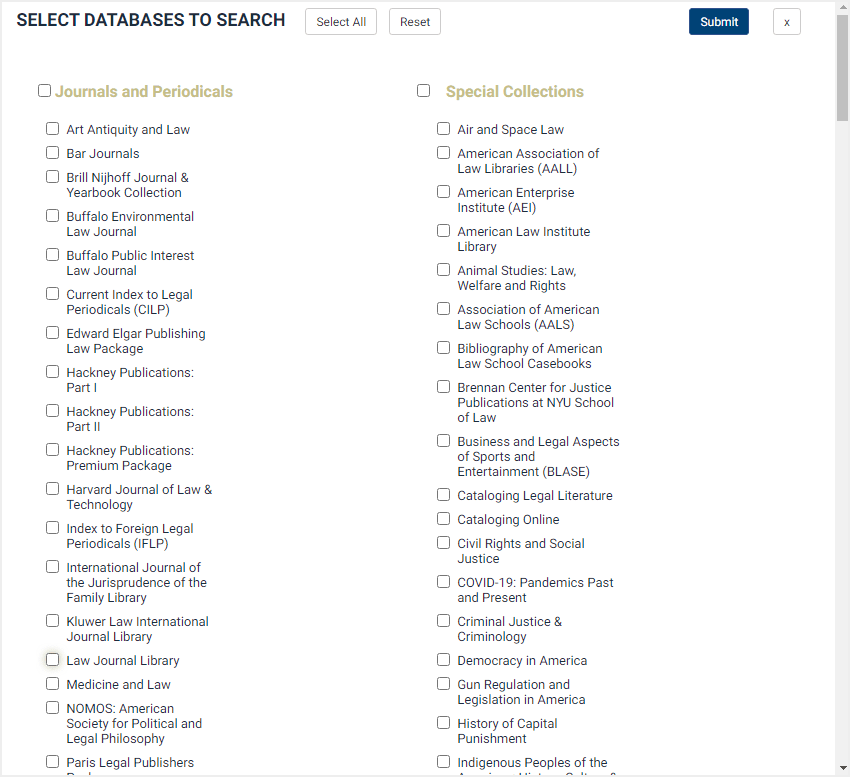 Once your databases have chosen, the database selector button will be updated to reflect the selected number of databases. Now you can simply enter your search query into the full-text search bar.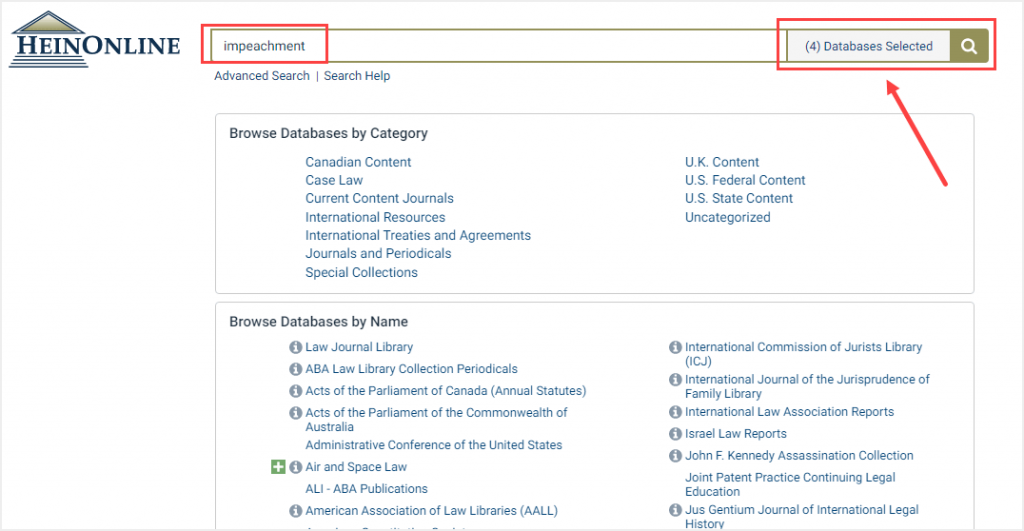 On the results page, you'll see that the search criteria confirms the databases by which you've filtered.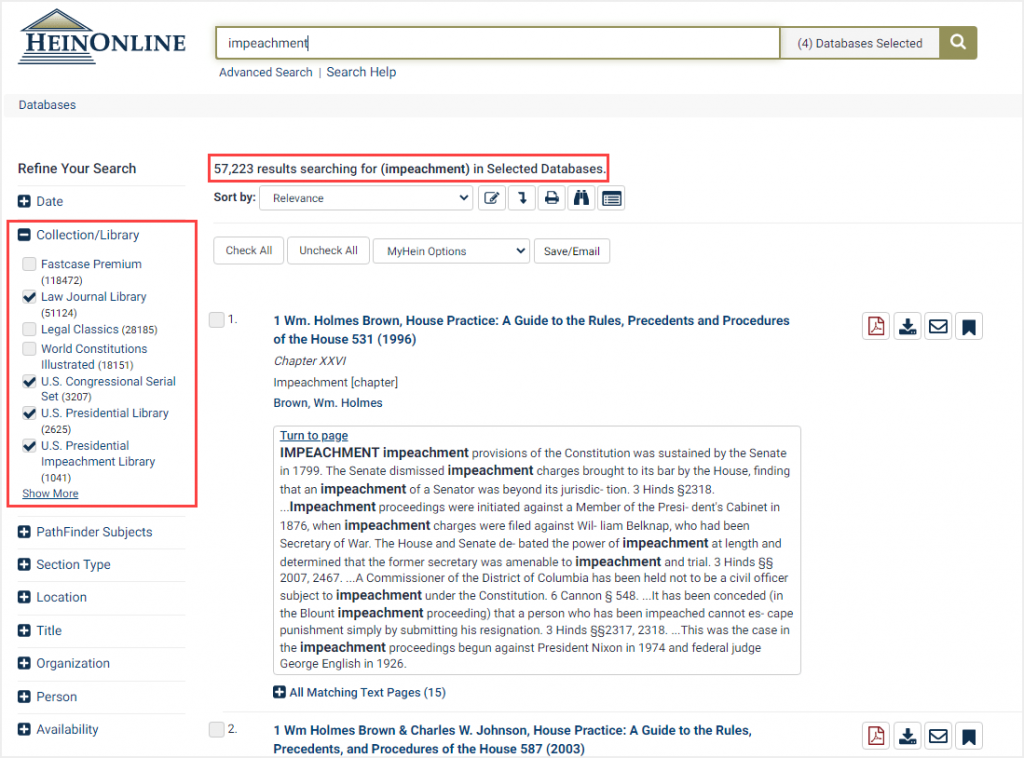 Want to update your keywords, but keep the search within those databases? Simply adjust your terms and re-enter the query to find that the search engine has remembered and maintained your database filters.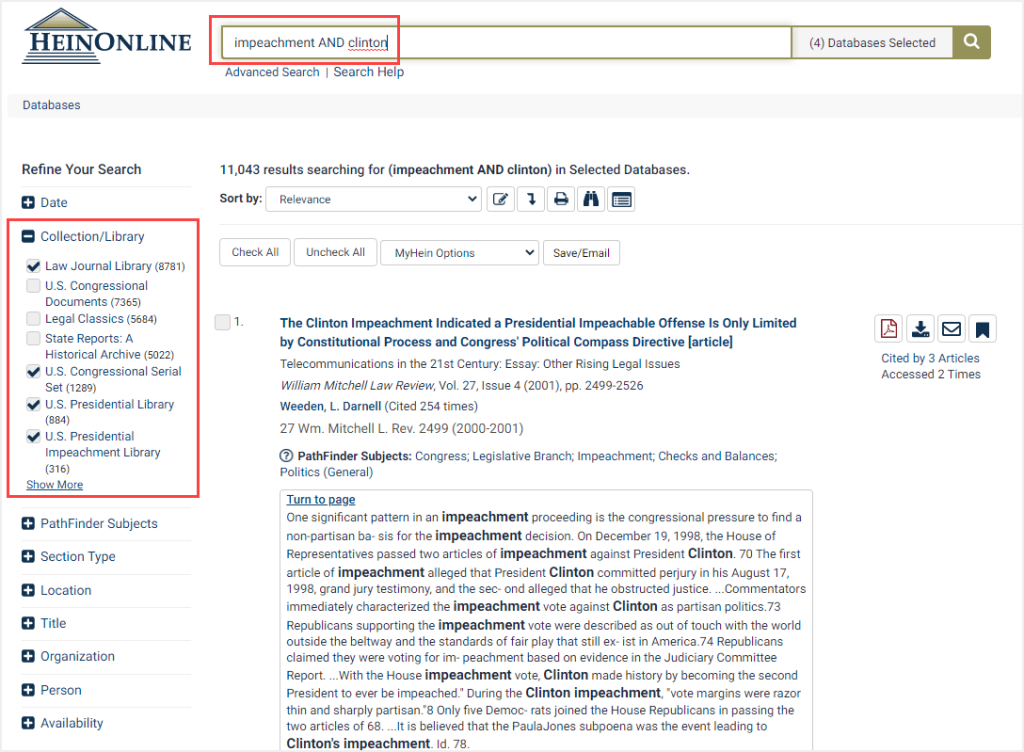 Want to add a PathFinder Subject or other facet filter to your query, but, again, keep the search within those databases? Users can adjust their search as much as desired using the facets on the left-hand side, all while maintaining their previous database search criteria.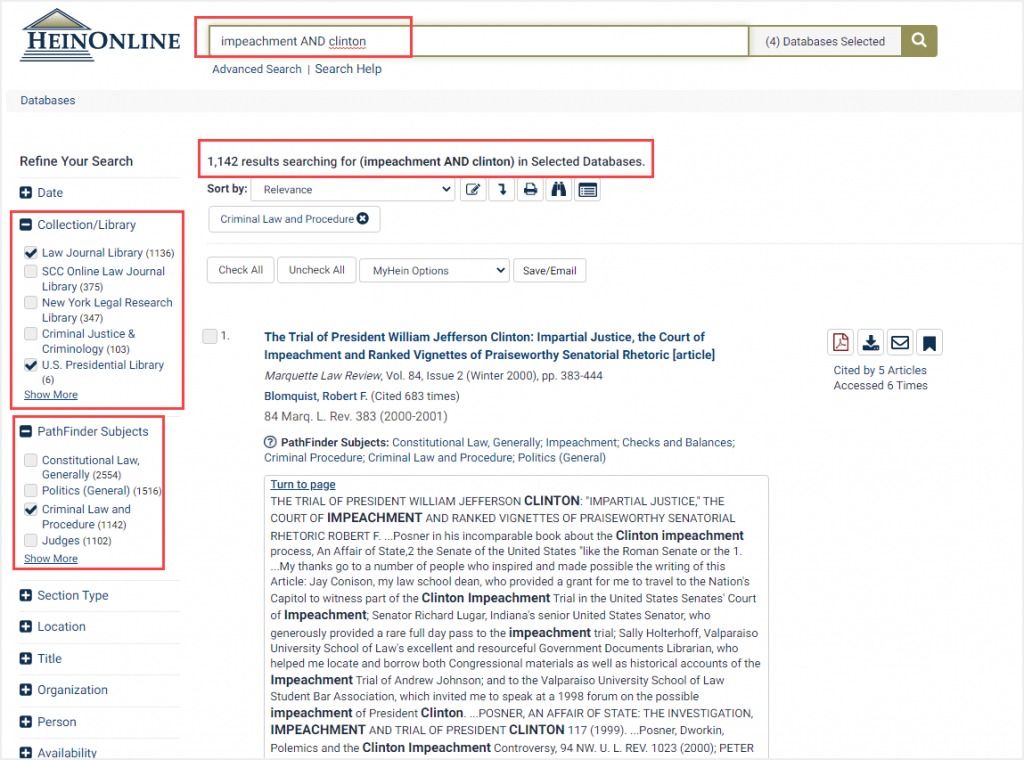 Add or remove a database from your search by clicking the database selector tool, updating your checkboxes, and clicking Submit. To go back to searching all databases (or to start fresh), click the Reset button at the top of the tool.