With a MyHein account, users are able to save search queries. From the results page in any page in HeinOnline, select MyHein Search Queries from the drop-down menu provided above the results and select Save/Email.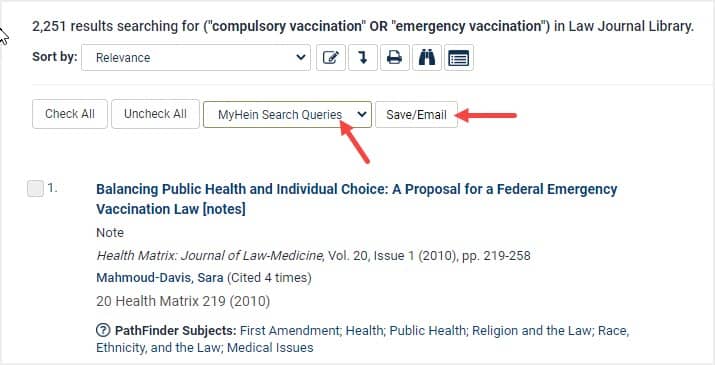 Users will be prompted to save the search query under an already used folder or choose a new folder.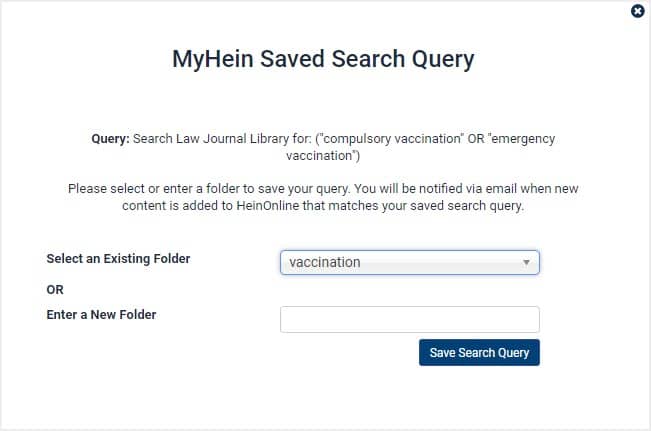 Next, users will receive a confirmation note that the query has been saved, with an option to view the query in their MyHein account.

Users will then find their saved search query in their MyHein account. To return to the results of the saved search query, simply click on the hyperlink provided.

Open a folder to see your saved search queries under that category. Here, folder names can be changed or deleted.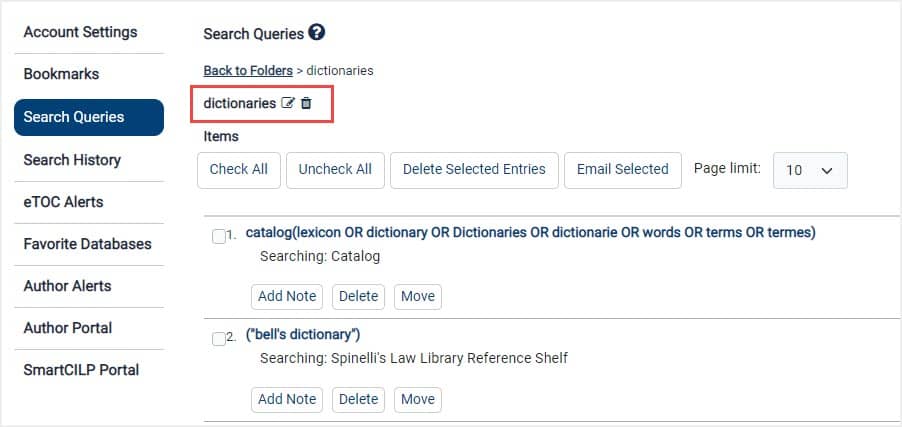 When any content is added to HeinOnline that matches your search query, you will be notified via email. See below for an example.