Did you forget your MyHein password? HeinOnline offers users an option to reset their password.
Once you are signed into HeinOnline, select Log in from the MyHein Profile option within the menu in the upper right-hand corner.

From the MyHein login page, choose Forgot Your Password?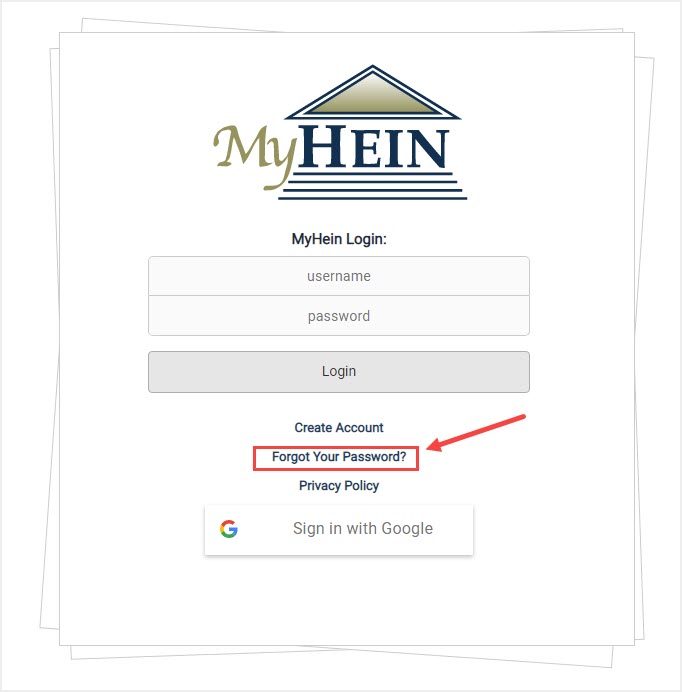 Next, users will be prompted to enter their username.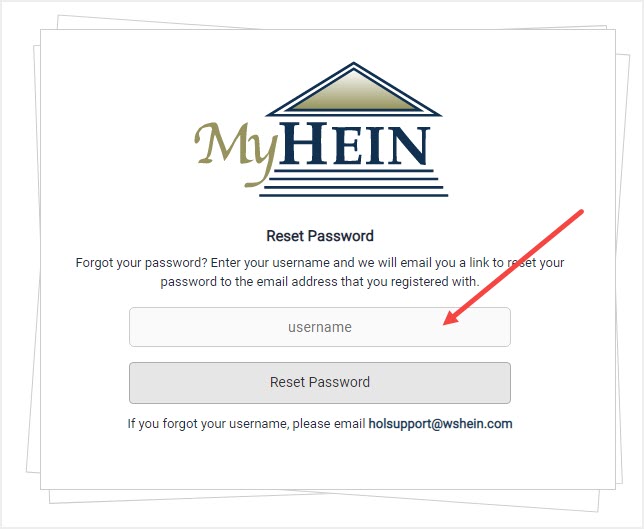 After the form is submitted, you will receive confirmation that you were sent an email.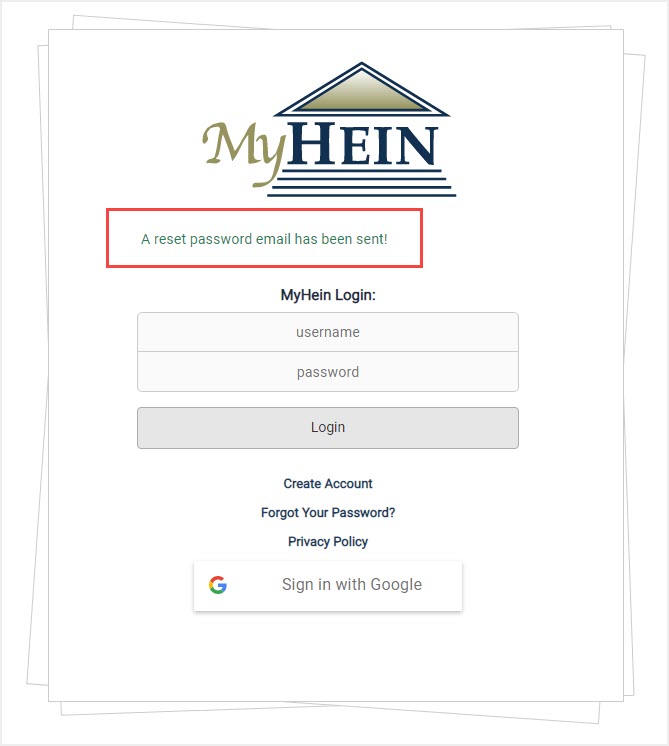 Check your email for a link to reset your password.
NOTE: If you belong to an institution or organization that has supplied us with their proxy prefix via branding, you will receive a second link to reset your password remotely.

Finally, you will be brought to a page to choose a new password.