If you want to print or download a document in HeinOnline, look for the PDF or download icon.
Video Tutorial
Learn how to download, print, and share documents in this short video.
From Search Results
You can download a document or article directly from your search results by selecting the red PDF icon located to the right of the result.

To access print/download options, including the ability to download a specific page range, or to use the QR code reader, look for the download options icon.

Selecting this icon will result in this Print/Download Options screen. If you only wish to print a few pages, use the Print Custom Page Range option.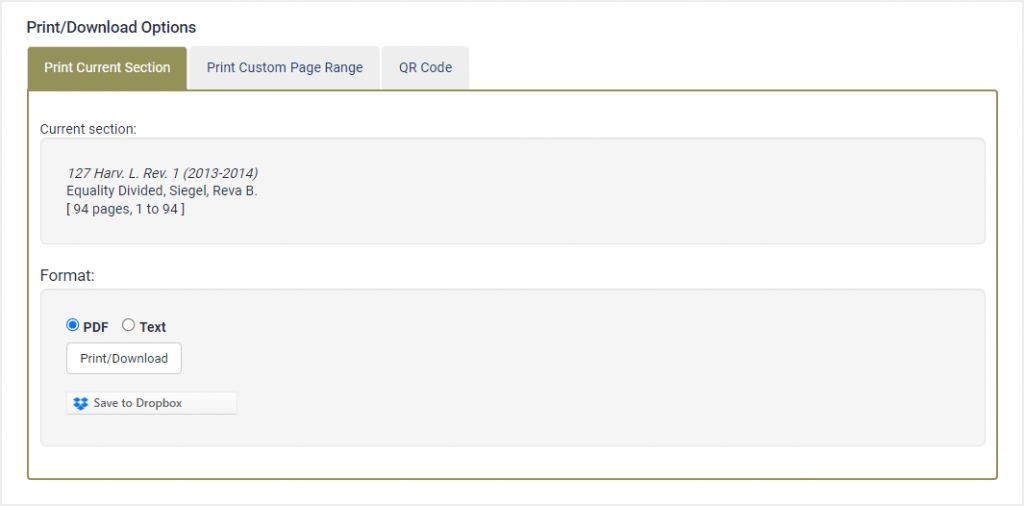 When Viewing a Document
Users can also find these icons within the image toolbar when viewing a document in HeinOnline.