Users can email a PDF link of a document in HeinOnline to their friend or colleague from the results page or when viewing a document.
Video Tutorial
Watch this short tutorial to see how you can email a PDF link of a document to someone.
Email a PDF Link From a Results Page
From any results page, look for the email icon located to the right of a document.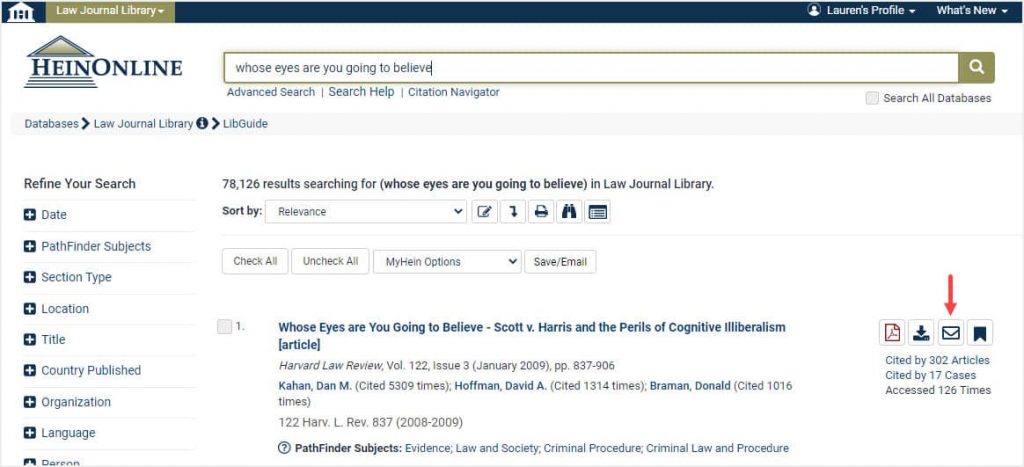 Once the email icon is selected, a pop up box will appear giving users several options for emailing a document.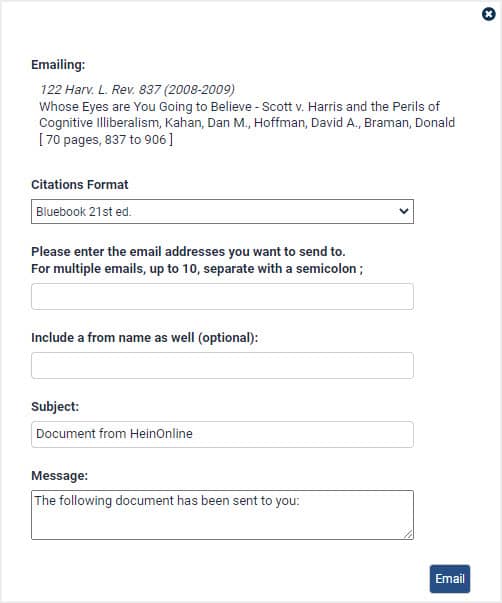 First, choose a citation format to include in the email. Next, enter the email address or addresses you wish to send the document to, up to 10 total separating each with a semicolon. An optional box is also available to include the name of the sender. Once users have filled out the available boxes and selected the Email button, they will receive a confirmation page.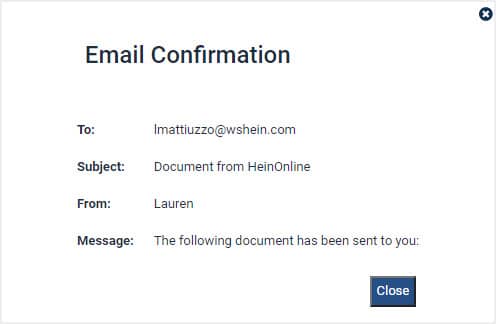 The email that is sent to the user includes:
The title and author(s)
The citation format that was selected
A permalink to the document
A proxy permalink if an account has branding set up
A download link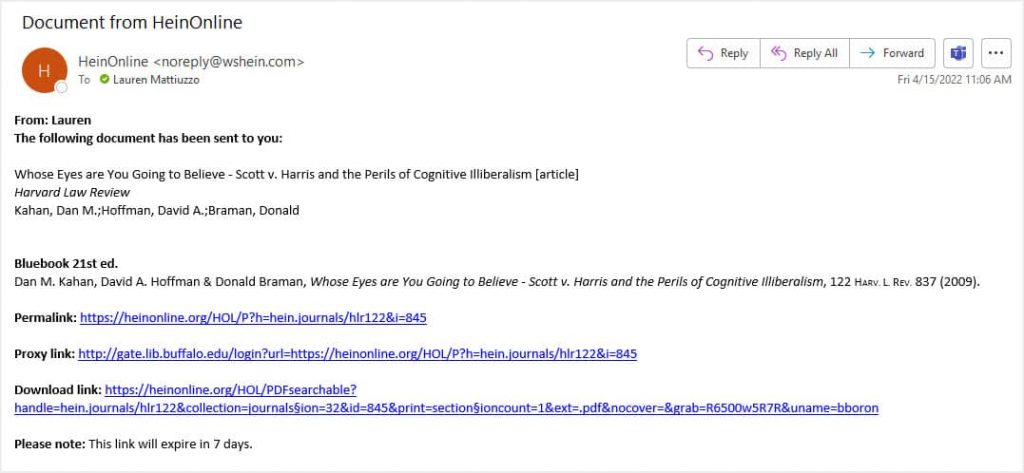 NOTE: The PDF download link will expire within 7 days.
Email a PDF Link From Within a Document
Users will also notice the email icon located in the image toolbar above any document in HeinOnline. Select the email icon and follow the same steps as above to email a document to a friend or colleague.