Users have the ability to download author profile citation data within a CSV for an entire institution! This helpful tool was developed thanks to a suggestion from Brian Huffman from William S. Richardson School of Law Library. To utilize this new feature, enter the Law Journal Library and Browse by Author Profiles.

Next, locate the desired institution, listed alphabetically.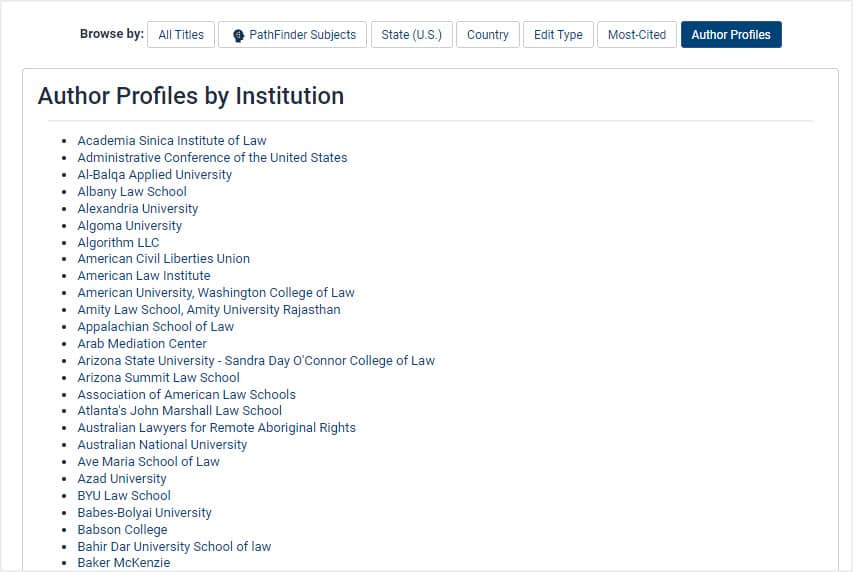 For example, let's look at Columbia University School of Law. When users click on the institution's name, a link for the CSV is provided as well as the names of all author's who have enhanced their profile.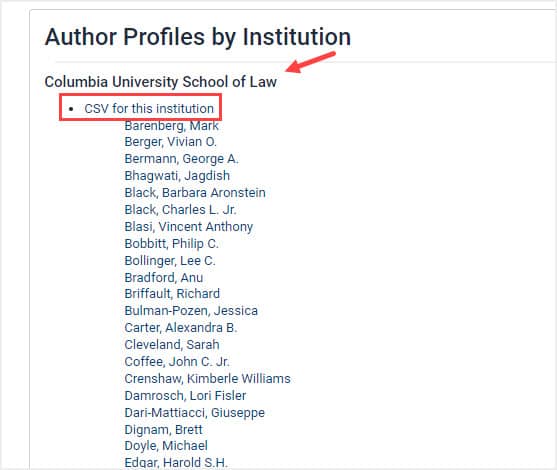 A CSV when automatically downloaded when the user clicks on the link. All of the authors' information is pulled into the CSV, where a user can sort/filter the information by any individual metric or by overall ScholarCheck rank. See an example of a CSV file below.