Any user that is an authorized Author Profile administrator has the ability to edit their faculty/staff's profile pages, as well as download author profile citation data directly from their MyHein account.
Once you have become an authorized Author Profile admin, sign in to your MyHein account and navigate to the Author Profile Admin portal. Click the Download a CSV link found the listing of author profiles.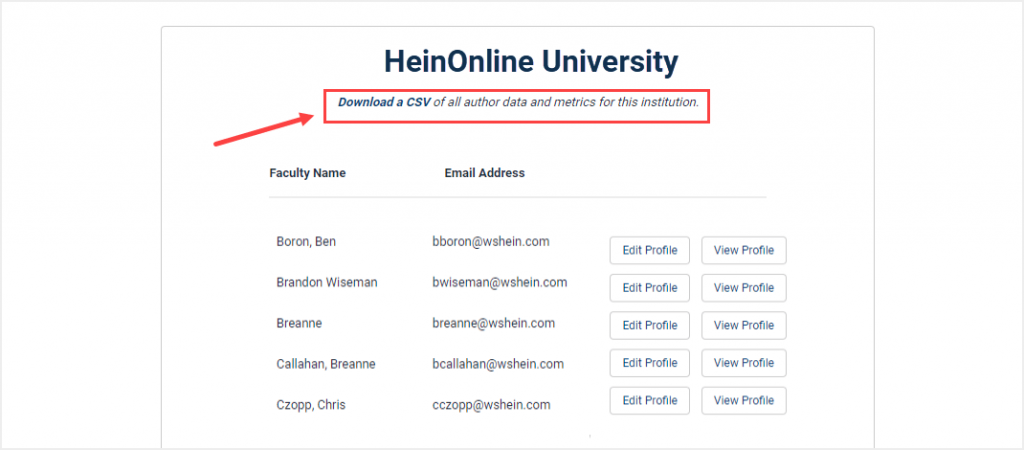 A CSV when automatically downloaded when the user clicks on the link. All of the authors' information is pulled into the CSV, where a user can sort/filter the information by any individual metric or by overall ScholarCheck rank. See an example of a CSV file below.