What is Cite Checking?
Cite checking involves reviewing and verifying the accuracy and completeness of citations. The basics of cite checking include:
Reviewing the accuracy of the author, title, publication year, and page numbers
Checking that all claims are supported by the sources being cited
Making sure that citations and cross-references are correct
Confirming that the source is current (For example, is a cited case still good law?)
Reviewing each citation to make sure it conforms to the Bluebook standards
Video Tutorial
Watch this short video or keep reading to learn how to cite check with HeinOnline
How to Cite Check with HeinOnline
Article Footnotes
Let's look at an article and discover all the ways HeinOnline can help you cite check. In this article on the constitutional law of bankruptcy, begin by looking through the footnotes.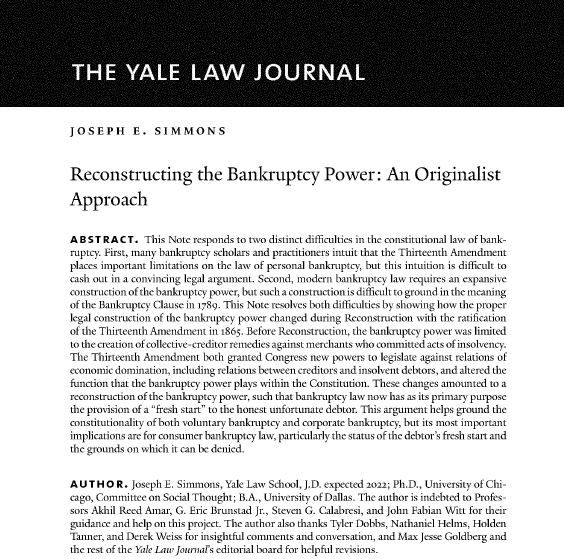 Take one of the cites found within a footnote and plug it into HeinOnline's one-box search. Then, choose the citation option.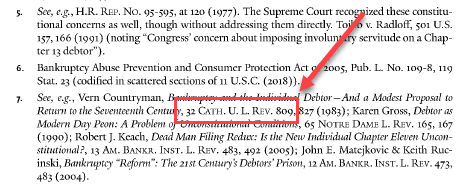 This will quickly pull up the article being cited and allow you to confirm the author, publication title, year, and page numbers.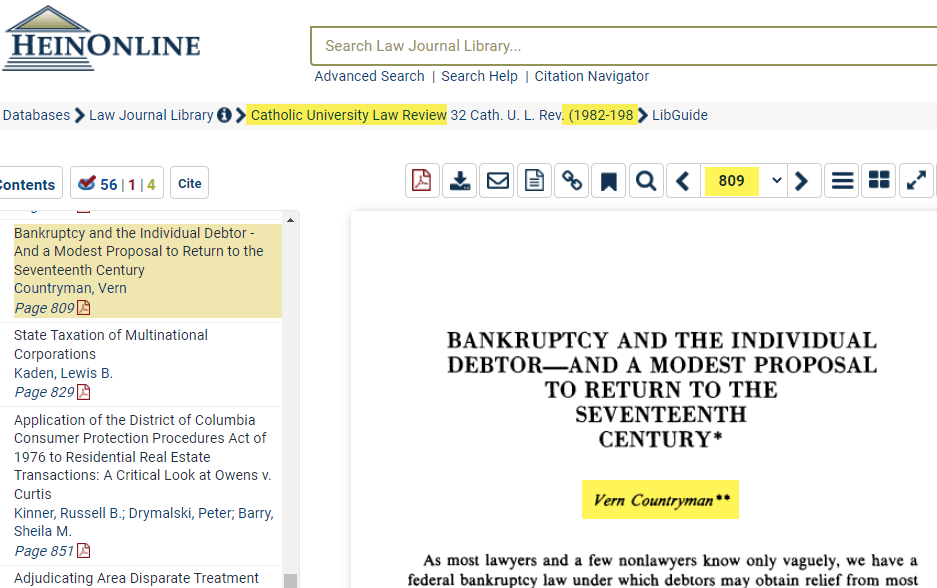 Returning to the original article, find the page the cite references within the footnote.

In this case the content is referencing a 13th Amendment case against bankruptcy. When we flip to the referenced page, we can see these claims are supported within the cite. Next, click the cite button conveniently located above the table of contents. Select PinCite this document to compare to the Bluebook citation. HeinOnline contains multiple citation formats, but Bluebook is always listed first. Now we can confirm the citation is properly cited.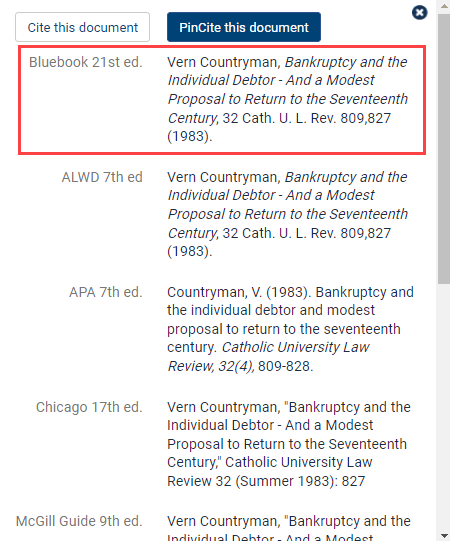 ScholarCheck
In addition, HeinOnline's ScholarCheck feature shows us that this article has been cited by 56 other articles and 1 case. Therefore, we know this is an authoritative work.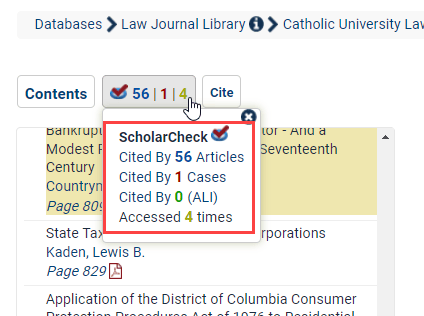 Now, let's say you need to have all supporting documentation for cite checking. With the PDF button in HeinOnline, you can easily download the article with the click of a button. Better yet, if you only need a page or two, use our custom page range option and print off the cited pages only.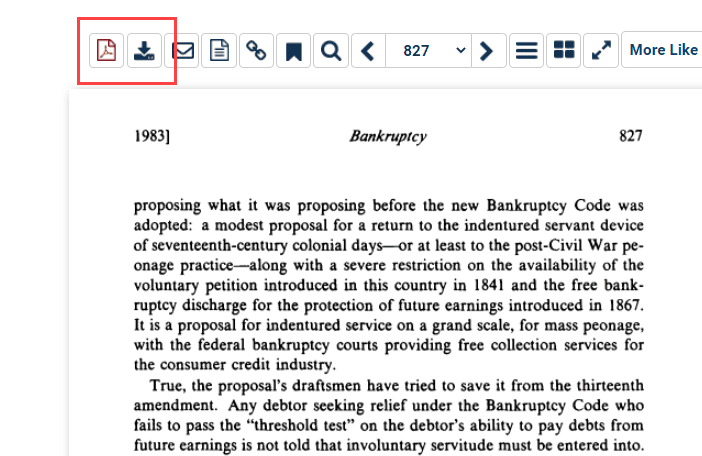 Case Citation
Next page through to find a case citation.

Again, plug this citation into the one-box search and select the citation option. While HeinOnline contains Supreme Court cases, it also has a partnership with Fastcase which allows users to access case law at the state level. To check if this case is still considered "good law" we will want to look for a negative treatment indicator. Since that is missing from this case, we know this law still stands.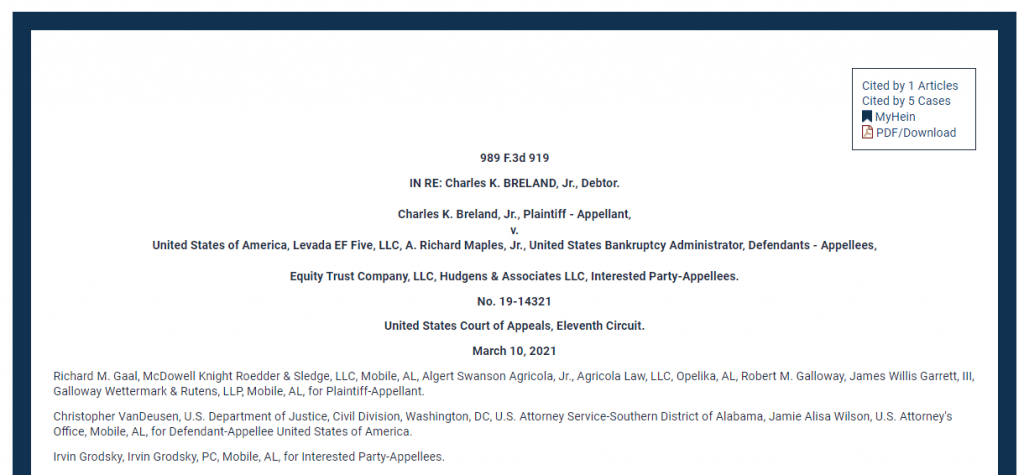 Here is an example of a Negative Treatment Indicator. This indicates to a user that a case has been overturned or overruled.

Law Journal Library A-Z index
With more than 3,200 academic journals all dating back to inception, HeinOnline is a key resource for cite checking. If you cannot locate the citation itself, be sure to check the A-Z index within the Law Journal Library for the journal title.