To log in to your short-term subscription, once you have purchased the subscription, find the username assigned to you by HeinOnline either on your order confirmation page OR your email confirmation.
From HeinOnline's login page, enter your credentials in the boxes provides for username and password.
REMINDER: You created your password when purchasing the short-term subscription.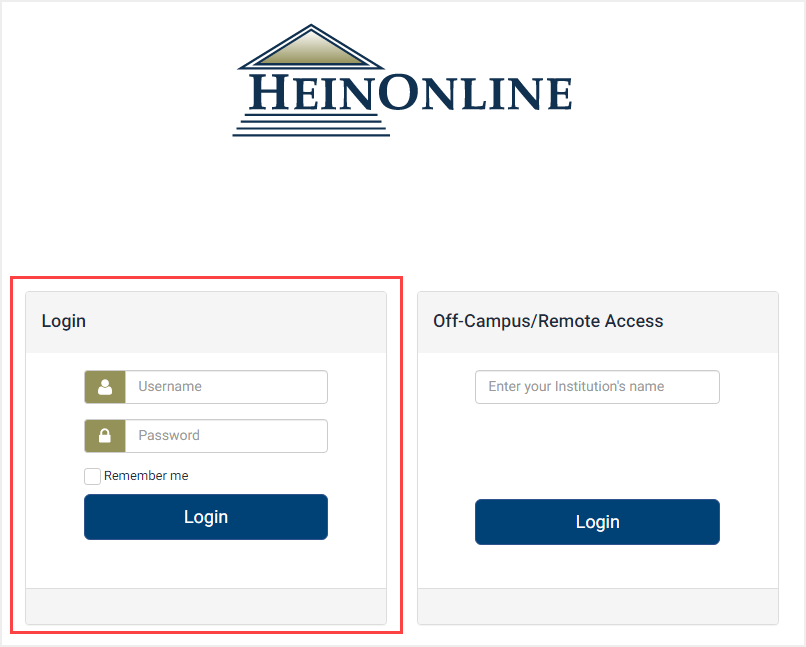 Once signed in, you can begin searching!
Need help? Check out this Knowledge Base article designed specifically for short-term subscribers.