Let's say you're tasked with finding find information on a certain topic or subject, such as law review articles about the implementation of the Affordable Care Act. You can search across all collections from the stationary one-box search, which is located at the top of all pages in HeinOnline, for "affordable care act" AND implement* using the Just Search for option.
Note that the phrase Affordable Care Act must use quotation marks, as do all phrases for which you are searching in HeinOnline. The * after implement* is a wildcard indicator, so your search will find all variations of implement, such as implementation, implementing, and so on.

This search will generate thousands of results. To narrow down the search results to only articles in the Law Journal Library, you can use the Collection/Library facet on the left side of the page.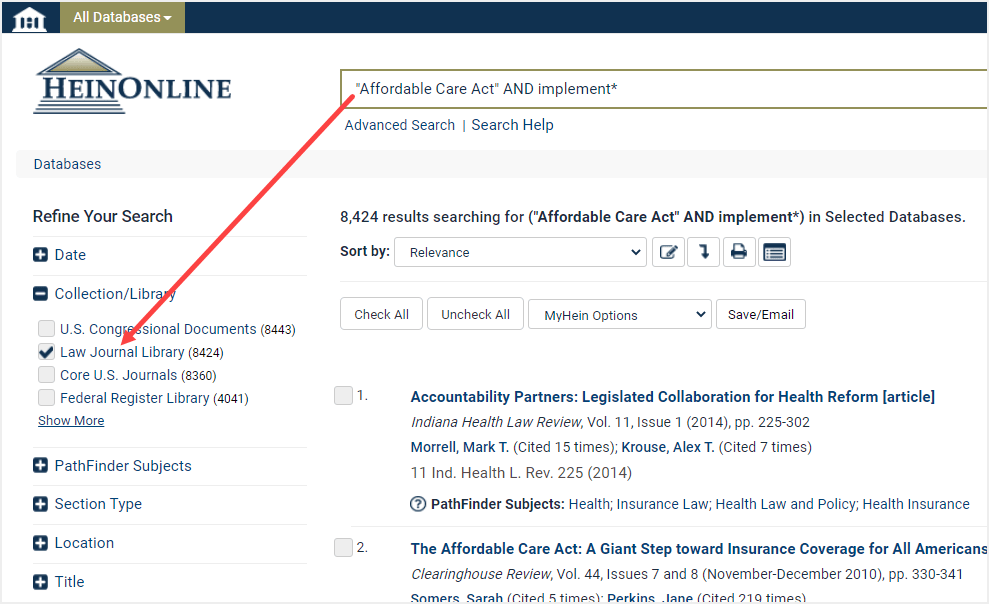 If desired, you can also narrow your results to a specific subject as well, using HeinOnline's PathFinder tool.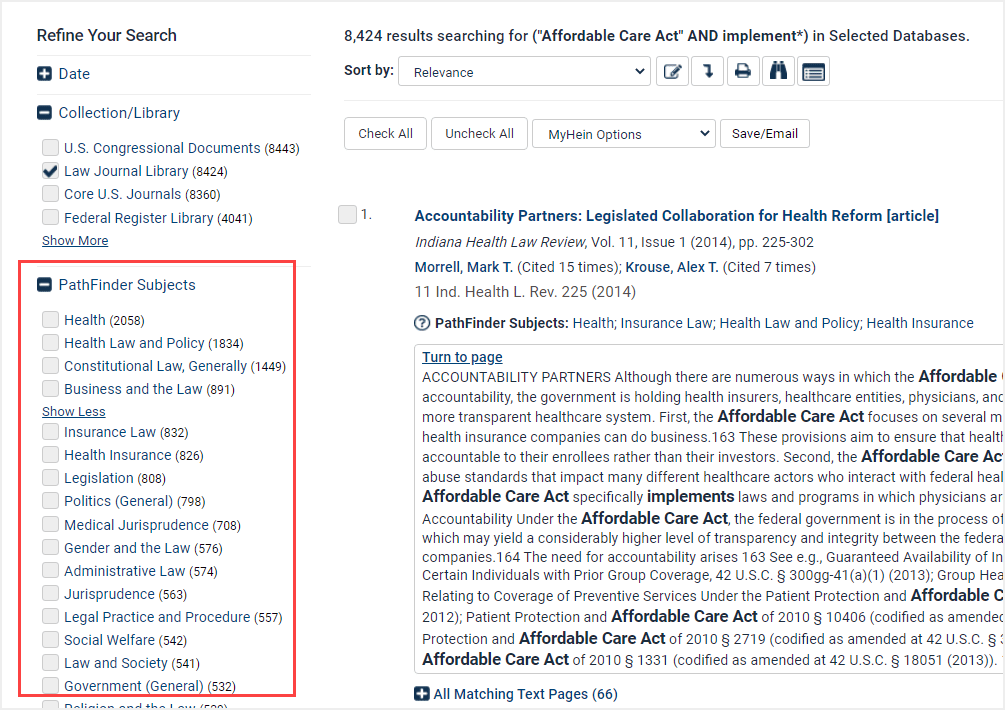 What's more, you can navigate to the PathFinder tool within the Law Journal Library to find information on a certain topic, or what we call subjects.