The U.S. Government Publishing Office (GPO) offer historical issues of the Federal Register and Congressional Record. Users can find these GPO Authenticated PDFs via the U.S. Government website.
When available, the GPO Authenticated PDFs can also be found within the HeinOnline interface. There are two ways to view these PDFs, let's explore the different options.
When Viewing a Document
Within a Federal Register or Congressional Record document in HeinOnline, users will see a GPO Authenticated PDF link in the upper right-hand corner of the page. Selecting this option will link you to the GPO's version.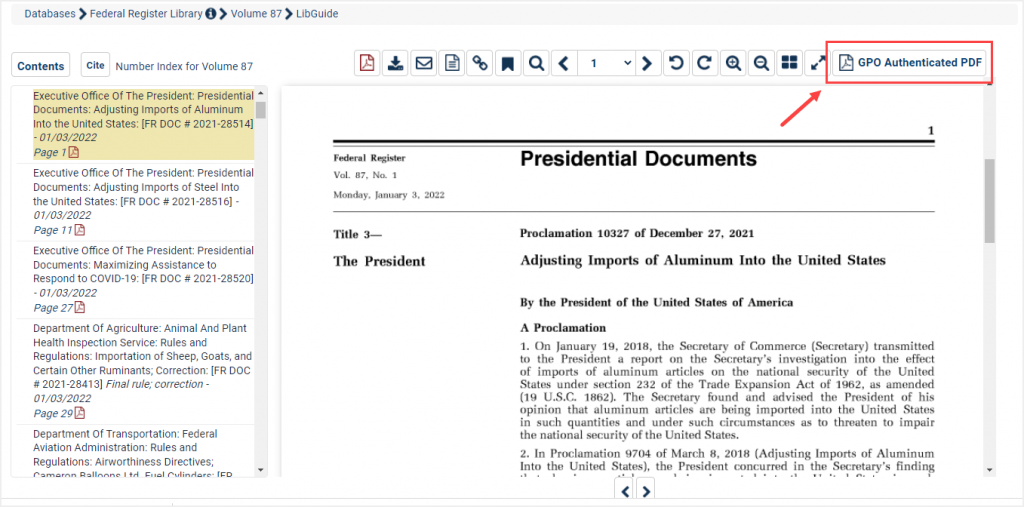 Within Search Results
Within search results, users can download the GPO Authenticated PDF located to the right of each result.