The Index to Foreign Legal Periodicals (IFLP) database is great for conducting historical research. This article will show you how to do it.
First Steps
Say, for example, we want to find articles in IFLP related to constitutional history. For this example, we'll focus on searching. From the main page, find the field for Subject/Country Heading in the drop-down menu. Then insert the term "constitutional" into the search box and click search.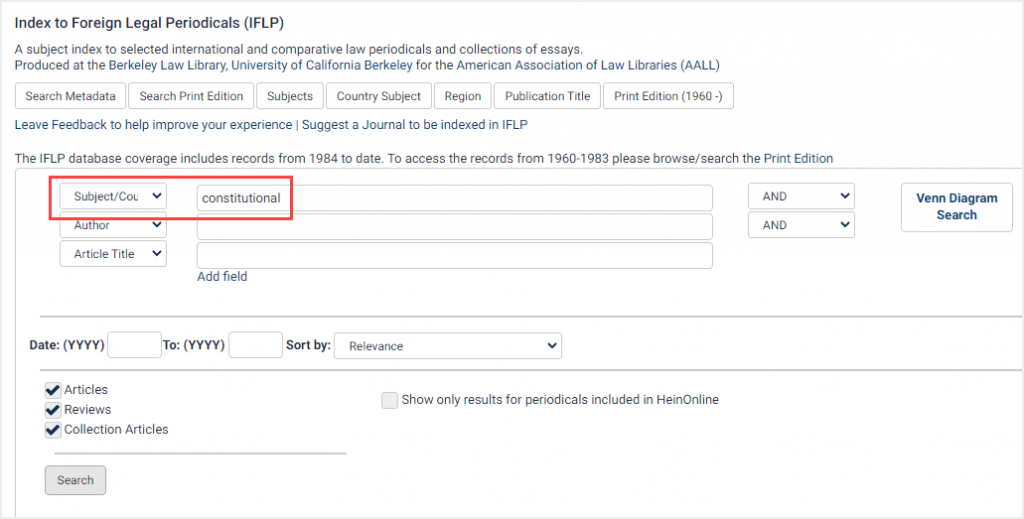 Broadening Your Search
When the results come up, you'll notice above the results is a link that says "You may want to look at these subjects as well."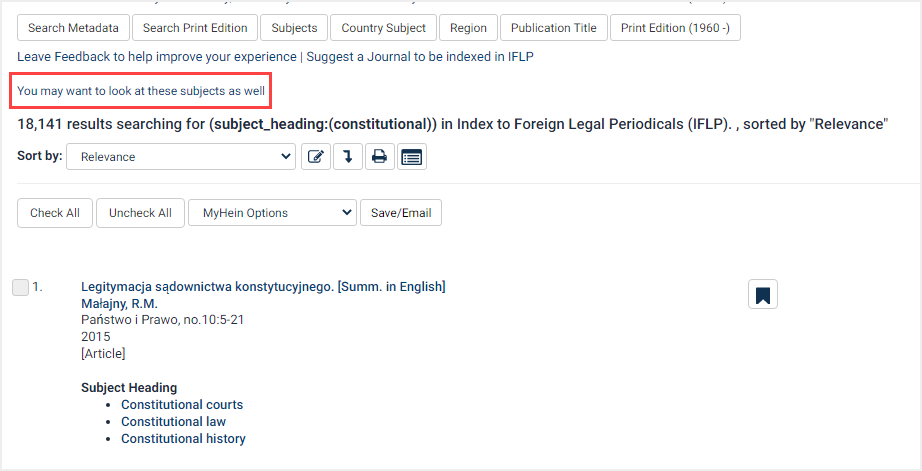 If you click on that link, you'll get a complete list of subjects relevant to the term constitutional from our search. From this list, we learn that there is a subject for "constitutional history." Select constitutional history, as an example.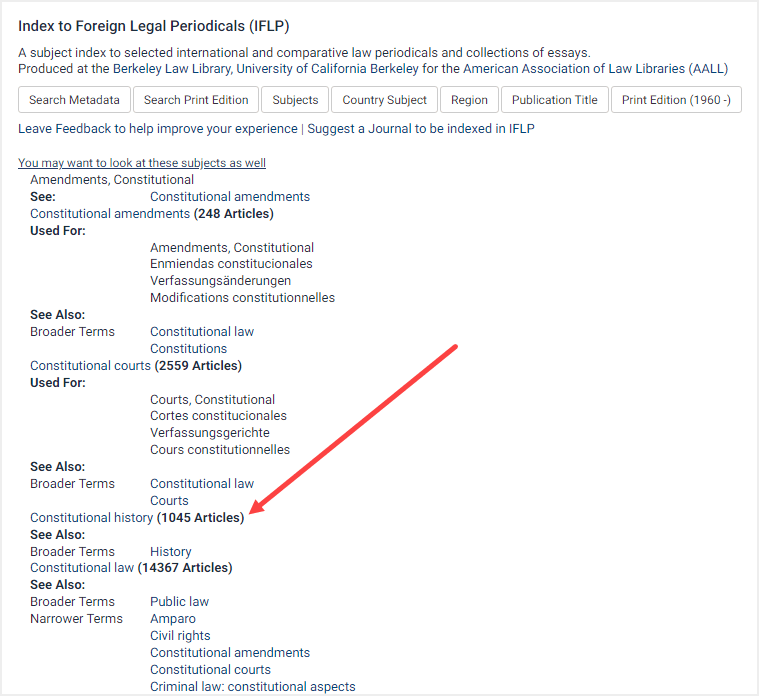 Tailoring Your Search
Use the "Search Within Results" button to search for a key term such as "South Africa."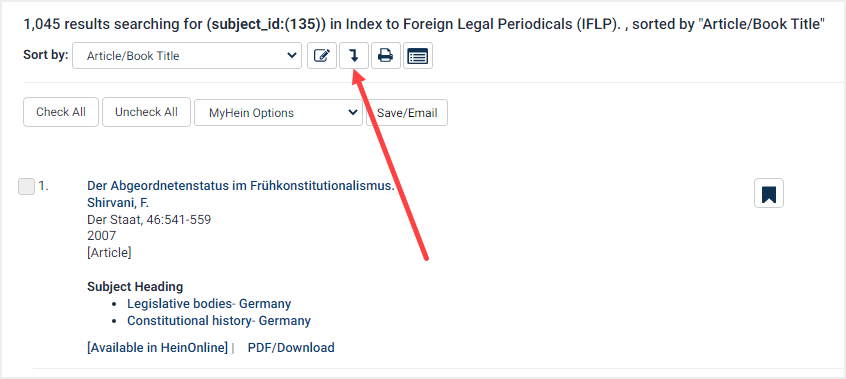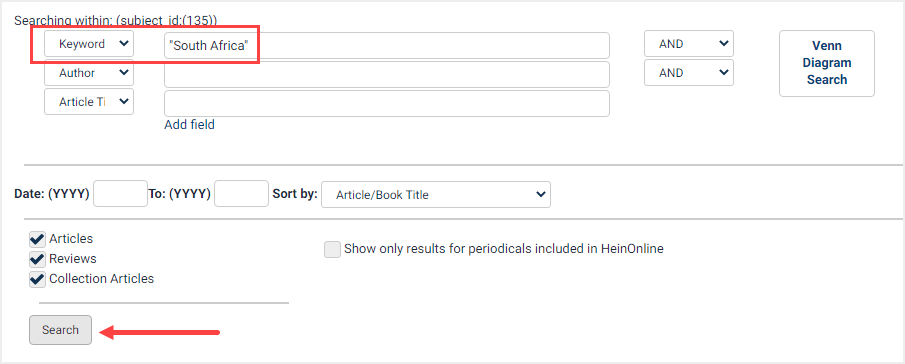 This narrows our results to articles on constitutional history in South Africa.