Within search results or when viewing an article, once you are signed into your MyHein profile, you can comment on any article within the Law Journal Library. Within search results, click the word Comment listed with the ScholarCheck metrics.

If you are not signed in to your MyHein profile, clicking on the word Comment will prompt you to sign in. This also provides the ability to see any comments that other HeinOnline users have left on an article.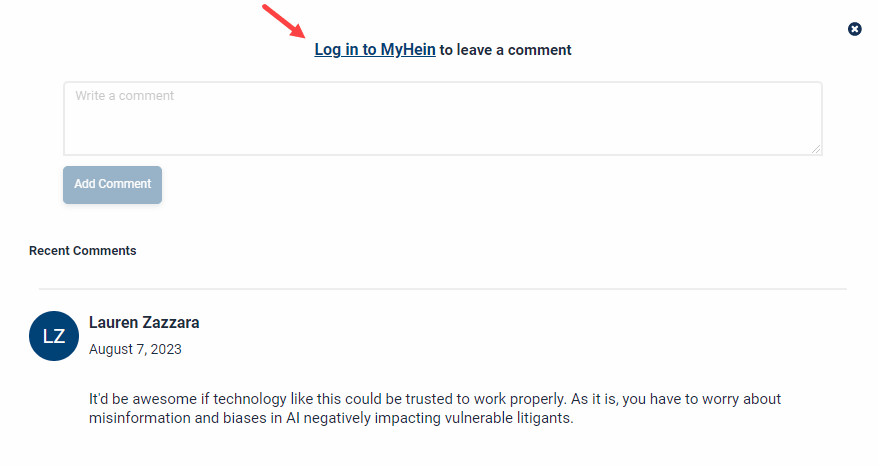 When viewing an article, the Comment icon can be found directly next to the Like icon.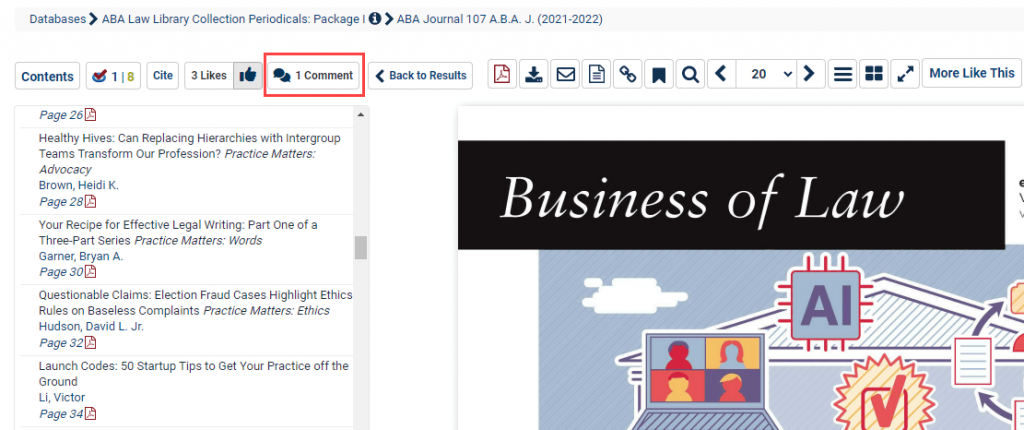 Add your thoughts and select 'Add Comment' to include your commentary.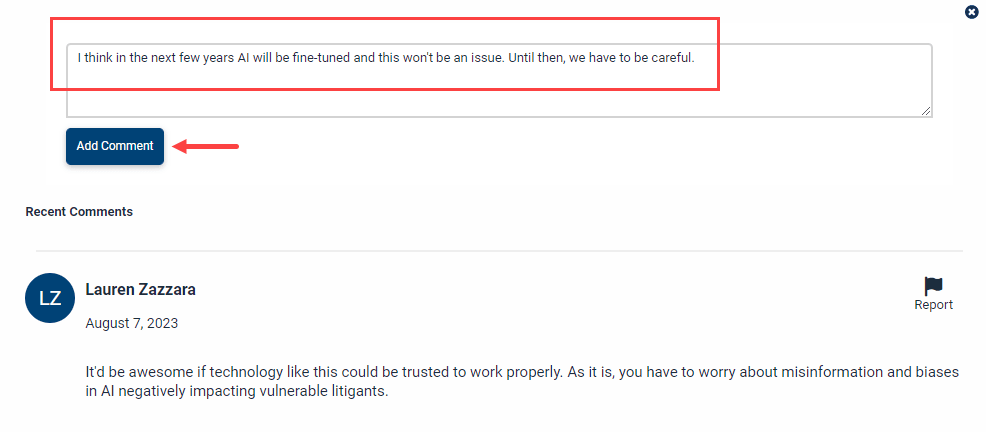 Once your comment has been submitted, you have the ability to edit your comment or delete it.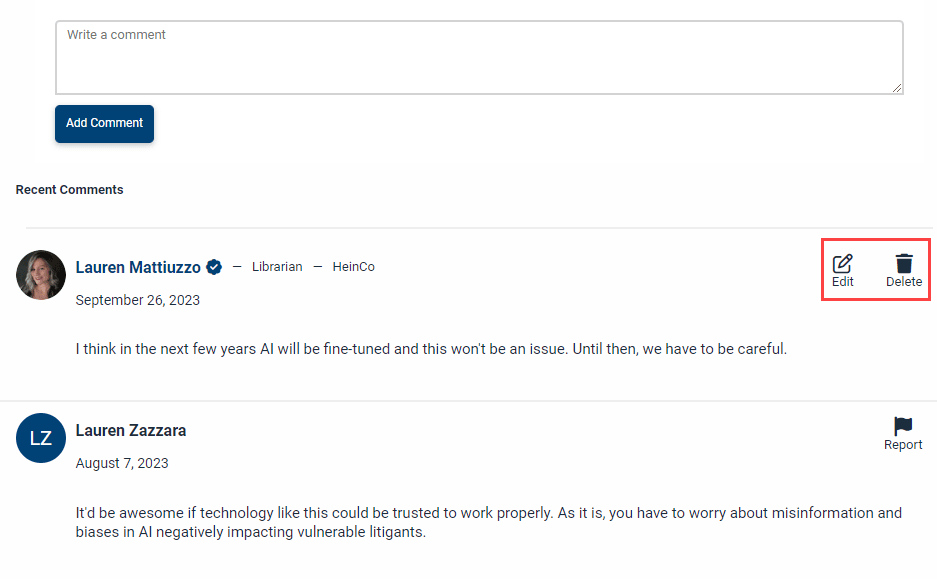 NOTE: If you have a verified author badge, you will receive an email each week if any comments have been added to articles you have authored in HeinOnline.