When doing a text search within HeinOnline, users are able will notice that all matching text will appear in boldface type within the search results.
Start by constructing a search in HeinOnline. Using the One-Box search bar, enter "Miranda warning" AND "police custody" and select the Just search for drop-down option.

From the results page, notice the matching text is in boldface type.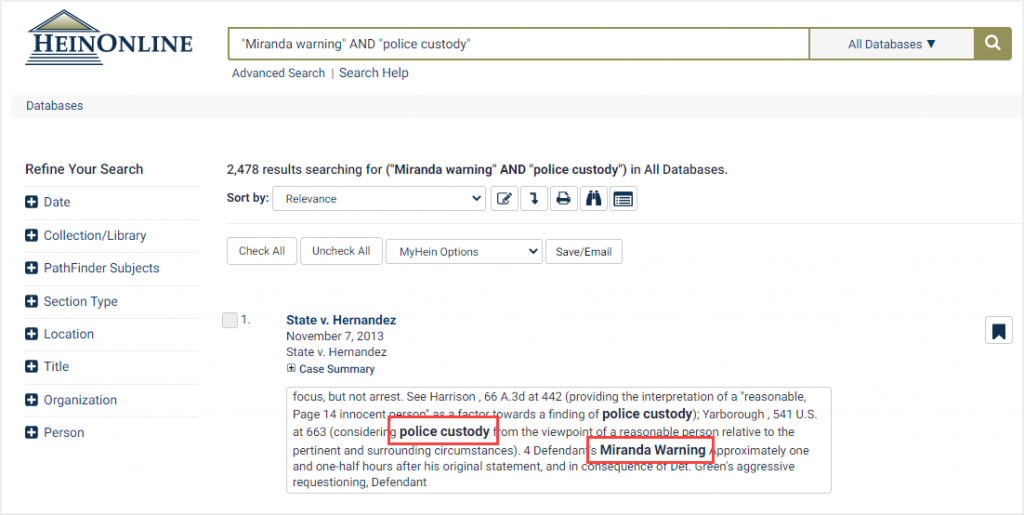 TIP: To view all matching text pages, either click the Toggle All Matching Text Pages icon or expand the plus sign below each result.