If the email address affiliated with your MyHein profile matches the email address associated with your author profile page on HeinOnline, you will automatically receive a verified badge that will show whenever you like an article or leave a comment on an article. (Don't worry, we don't charge for this feature). Additionally, with a verified badge, you will be notified each week if any comments have been added to articles you authored in HeinOnline.
What's more, your name will be linked to your author profile page, allowing anyone who is reading your comment to easily jump to your profile from both likes and comments. If you have enhanced your author profile picture to include a photo, this will now be displayed by your comments.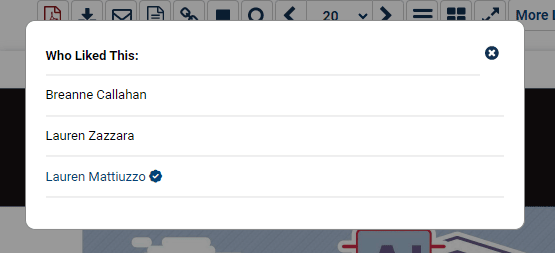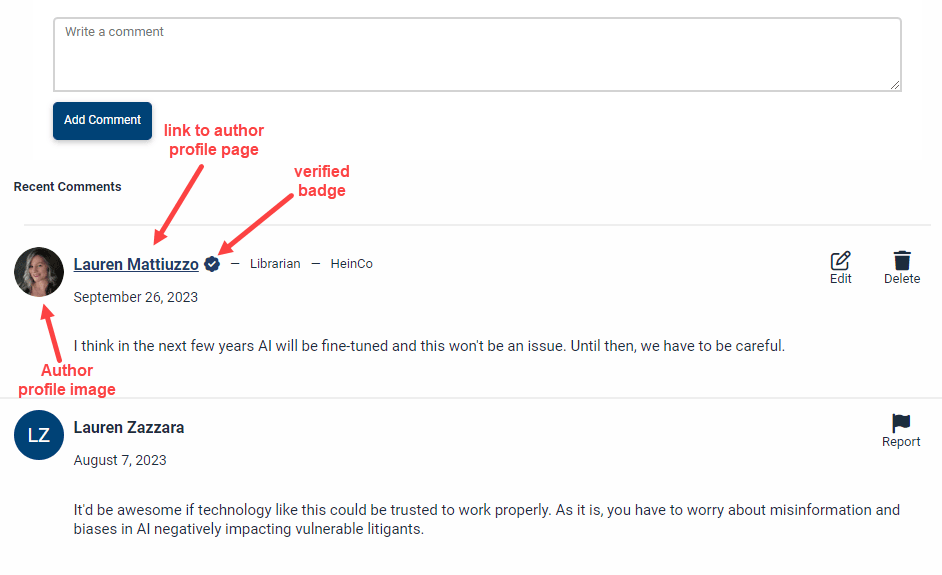 To edit your photo, visit the Author Portal in MyHein. From here, select Choose File. Once upload a new picture, it will ask you to crop the picture to be used within MyHein comments. After selecting Save Changes at the bottom of the page, your new profile will be reflected within any comment section and your author profile page.